Primark has signed for a 50,000 sq ft store at Thornfield's The Rock scheme, in Bury, Greater Manchester.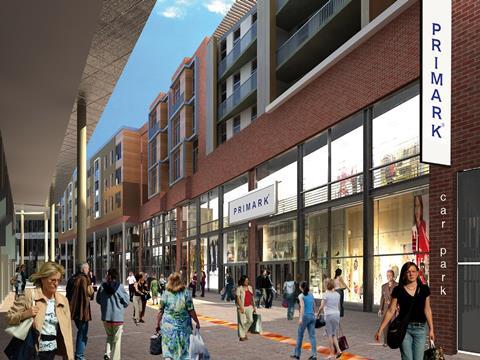 The 1.6 million sq ft mixed-use scheme, which due to open in 2010, will include 500,000 sq ft of retail space.
Marks & Spencer and Debenhams are to anchor the £350 million scheme, and both Next and River Island have also taken units.
Primark property executive Patrick Wymer said: "We have been looking for suitable opportunities in Bury for some time and we are delighted to now be able to open our first store in the town. We believe that our product range will be very popular in Bury and expect our new store to be extremely successful."
Thornfield chairman Jason Marcus said that The Rock was currently "in legals with a large number of other exciting retailers" to be announced shortly.
Thornfield is represented by CBRE, GCW and Nick Green & Co.