Chief executive, Pets at Home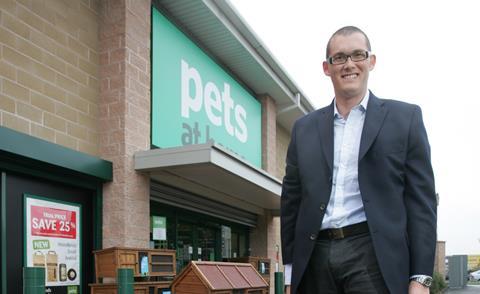 Seldom seen without his black Labradors, Archie and Bear, the still youthful Matt Davies is testament to how effective and successful private equity ownership of retail businesses can be. The company was sold by Bridgepoint to KKR for £955m last year, and continues to perform strongly and make the most of being a niche the supermarkets struggle to get into.
This August, the accountant-turned-retailer will pass 10 years at Pets at Home, having joined as finance director and been promoted to chief executive in 2004. There's no rocket science about what Pets at Home does - it is all about quality of service, great staff and product authority - but the consistency of execution means that it has built enormous loyalty among pet owners as the place to buy their furry friends and treats for them too.
The highly likeable Davies embodies the enthusiasm and dedication of the business, and if he can pull of the trick again for KKR as he did for Bridgepoint, he will be a very rich man indeed. An unsung star of the sector, he's young enough to have a big future ahead of him.