Chief executive, Sainsbury's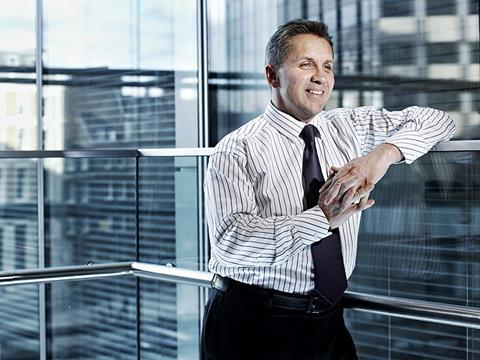 Justin King is now the daddy of UK grocery. He is the longest-serving grocery chief executive, with all of his competitors having seen changes at the top in the last two years.
Alongside leading Sainsbury's successfully through the tough times, King is not afraid to put his head above the parapet on Government issues such as the proposed Scottish large retailer levy, which he said would force supermarkets to scale back their expansion plans in the region.
King has successfully steered Sainsbury's through the recession with pioneering promotions such as 'Feed your family for a Fiver', which strengthened the grocer's value credentials while continuing to tailor its more upmarket
clientele with initiatives such as the £1bn relaunch of its top-end Taste the Difference own brand.
Earlier this year, King was the first among his peers to speak out on the "new reality" retailers are facing, where he outlined that consumer confidence had collapsed and shoppers had started shopping differently post-Christmas in the face of rising petrol prices and taxes. He said this new behaviour would stick for a while, and other grocers have since talked about similar patterns.
To counteract the new shopper environment, Sainsbury's launched a 'Feed your family for £50' campaign, giving shoppers a meal planner for the week.
King will also have a key part to play next summer in the London 2012 Olympics with Sainsbury's sponsorship of the Paralympics. He has been an adviser to the Mayor of London on the Olympics and will no doubt never be far from the media spotlight in the run up to the event.
While King has had a good year, he has maintained sixth place as sales have started to get more difficult along with the rest of the sector, and he has suffered from the resignation of his chief lieutenant Darren Shapland.
Shapland was seen as the future chief executive of Sainsbury's and his departure will likely mean King will stay on for a while yet.