Has the value retailer made the right moves to take advantage of the gap left by Woolworths?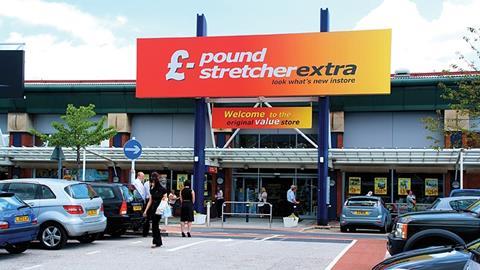 The demise of Woolworths provided space to rival value retailers and they continued to grow as the difficult economy drove increasing numbers of shoppers to seek discounts and promotions.
Poundstretcher recently hit its 400-store target after acquiring 18 stores from discount grocer Ugo, exceeding Poundland, which has 385 stores. Poundstretcher also made its first pre-tax profit since 2005 in the year ending March 2011, when it made £1.4m against a loss of £6.7m the previous year.
But the growth has not been easy. It posted a 2.8% fall in like-for-likes last year, turnover dropped to £308m from £328m, and former chief executive Charles Kay left the retailer after just six months in the role – he was replaced by Cliff Longberg.
It was the latest management change in a long line of experienced retailers over the years.
Matalan's former chief executive Angus Monro was brought in to kick-start a five-year turnaround of the flailing business in 2002, under the ownership of Brown & Jackson.
The turnaround plan originally involved potential for 650 stores in total, larger properties than before, a store refurbishment programme and a revision of the product range, cutting back on clothing as more fashion retailers entered the value market. It also sought to direct source around 50% of the range to bring prices down.
The biggest change was the introduction of the Instore fascia, using £14.5m funds raised following a rights issue. Stores were located mainly in retail parks, designed to appeal to a wider customer base.
Due to the early success of Instore compared with Poundstretcher stores, management planned to roll out the new fascia by 2007.
But as the conversions got underway, taking in around half of the stores by early 2006, Monro exited and Poundstretcher's belt began to tighten.
Increasing operational costs of fuel, rents and rates, coupled with poor trading led to two profit warnings toward the end of the 2005/06 financial year.
Trevor Coates, who helped establish Aldi in the UK, succeeded Monro as chief executive.
In 2007, Seaham Investments took a 30% stake in the business, increasing to 56% and in mid-2008 to 75.8%. The new ownership brought about a restructuring of the business and Peter Burdon was drafted in as chief executive to replace Coates. But by mid-2008, Burdon also departed. Seaham director Aziz Tayub also took up a role in a non-executive capacity.
Following more management changes, the new team realigned the business, sharpening its focus on value and introducing new lines including ambient food and toiletries, which have now become core product lines, alongside homewares.
It introduced garden and outdoor living goods in 2010/11. Further direct sourcing from the Far East pulled prices down and ensured more consistent supply.
But the retailer still had to tackle the inconsistent 300-strong store portfolio. In 2008 a strengthened property team embarked on a two-year realignment of the stores, scrapping the Instore fascia and converting to Poundstretcher. The Poundstretcher Extra fascia was adopted in larger out-of town outlets. In 2011, it snapped up 15 former Alworths stores after the 'son of Woolworths' variety store chain collapsed into administration.
In 2010, in a breakthrough for value retailers, Poundstretcher launched a transactional website but by 2012 it was ditched as the business sought to concentrate on store growth.
The intention is understood to be to relaunch the site in future, but adopting a different model. Transactional websites have been problematic for value retailers to operate because of the low product price points.
A venture into home furnishings under the Coloroll fascia in 2007 after the acquisition of 33 Ponden Mill stores and stock in a £3.8m deal failed to take off and by March 2012 Coloroll stores no longer existed.
The costly changes between fascias may now be over but with such a large store portfolio, more investment will still be needed im the older stores because conversions were often restricted to fascias.
As Poundstretcher's current financial year comes to an end, the figures will give an indication of whether it has finally got its offer right.
Pound for pound
Chief executive Cliff Longberg
Chairman Aziz Tayub
Stores 400
Pre-tax profit 2010/11 £1.4m
Turnover £308m