Poundstretcher managing director Charles Kay said the variety chain returned to profit in the year to the end of March 2011 for the first time in six years.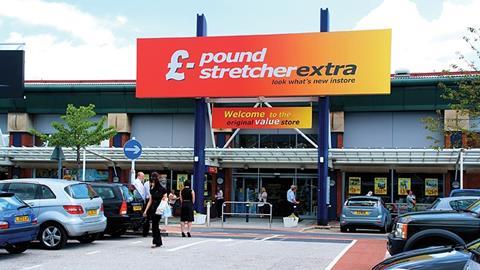 Kay said Poundstretcher is "making money", having notched up a profit in the year, but did not disclose whether it was profitable at an EBITDA level or pre-tax.
In its 2010 financial year it made an operating loss of £6.4m and a pre-tax loss of £6.8m. The retailer has only made a profit once since 2002, according to Retail Week Knowledge Bank.
Poundstretcher bought 15 of 17 Alworths stores from administrator Leonard Curtis following the collapse of the 'son of Woolies' variety retailer in March, as revealed by Retail-Week.com last week.
The stores will be rebranded Poundstretcher over the coming weeks. The retailer also bought some stock, although Kay said it was a "very limited" amount. He would not disclose the value of the deal, which saves the majority of the 235 jobs jeopardised or lost as a result of Alworths' demise.
Kay said: "When Woolies went into administration we failed to pick up the sites we should have. We've had our eyes on a lot of sites subsequently and were very interested in [the Alworths stores] when they became available."
Poundstretcher has said in the past it wants 500 stores by December 2012, although Kay would not comment on specific numbers.
Including the Alworths stores, the retailer will have opened 50 shops in the last 12 months, taking its store count to 360. "We'd like to get into parts of the country where we're not represented," said Kay.
He said: "We're trading positively like-for-like. We'd like to do more. There's big potential in this business. It's fairly streamlined now."
Kay took the reins in January. Before that he was managing director of discount grocer Netto.
Kay said he is able to bring his discounting skills to Poundstretcher, "which the company had been missing" before.