Investors were buoyed on a dramatic election night as the Conservatives picked up seats and put themselves on course for a majority government.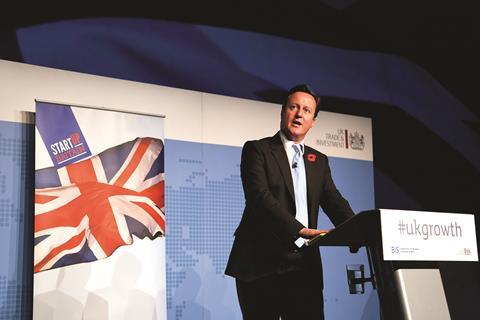 Tory leader David Cameron said this morning it was "too early to say" what the the final result would be but that he hoped to form the next government.
Investors were cheered by the news that the Tories were on course for a victory.
The pound rose against the dollar to its highest level since February.
Sterling jumped nearly 2% to $1.55 before pulling back, while the FTSE 100 opened 150 points higher than on Thursday in London as investors appeared to welcome an end to the uncertainty surrounding the election.
'Punishing night'
It came at the end of a sensational night in which Labour was decimated by a resurgent SNP in Scotland, while the Lib Dems lost a series of high-profile MPs including secretary of state for business Vince Cable.
Nick Clegg said it had been a "cruel and punishing night" for his party, while Labour leader Ed Miliband echoed those sentiments saying it was a "difficult and disappointing" result.
After being returned as MP for Witney, Cameron said: "My aim remains simple – to govern on the basis of governing for everyone in our United Kingdom.
"I want to bring our country together, our United Kingdom together, not least by implementing as fast as we can the devolution that we rightly promised and came together with other parties to agree both for Wales and for Scotland.
"In short, I want my party, and I hope a government I would like to lead, to reclaim a mantle that we should never have lost – the mantle of One Nation, One United Kingdom. That is how I will govern if I am fortunate enough to form a government in the coming days."
Cameron returned to 10 Downing Street this morning and is expected to meet the Queen later today.