Mary Portas has asked TV production company Optomen Television to review its contracts with local businesses in Margate after concern over restrictions on retailers.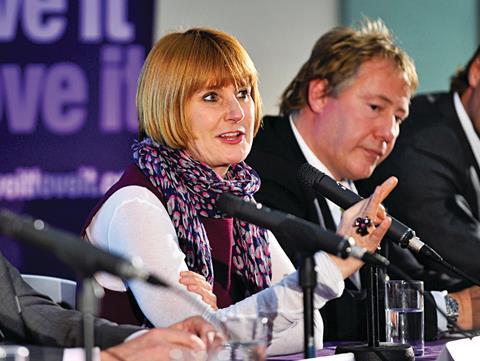 A spokesman for the Department for Communities and Local Government (DCLG) said Portas has "asked for any restrictive elements of the contract in question to be changed".
DCLG moved to distance itself from the suggestion the Optomen programme would impact on the wider process to revive the high street.
The spokesman said: "We are clear that it is up to Portas Pilots themselves whether to take part in any programmes following their progress and that their status as Portas Pilots is absolutely not dependent on their participation in any show."
Retailers have reacted with disquiet and anger to a contract circulated by TV company Optomen Television to local businesses in Margate, which won £100,000 of Government funding for its Portas bid and is afflicted by a high retail void rate.
The Optomen contract imposes draconian filming conditions on retailers including a 'gagging' clause which, it is understood, prevents anyone involved in the programme from disclosing their involvement until the show airs next year, access to company accounts and business plans, a requirement to provide staff to facilitate filming and agreement to participate in "tasks and challenges" set by Mary Portas.
The Margate Town Team has begun a debate on the issue on its Facebook page and says: "We can't escape the inevitable conclusion that the desires of a TV production company are being placed above the needs of a community in transition. Can this really be the case?"
The DCLG spokesman added: "We welcome any measures that Portas Pilots take to share the lessons they learn in reinvigorating their high streets, including through the media and television programmes, and we are arranging many opportunities for them to meet, discuss and share lessons with each other and Mary Portas - including a workshop in the next few weeks."