More than 3,000 former Woolworths staff have been fighting for compensation since 2008 but today reached the end of the road in their battle.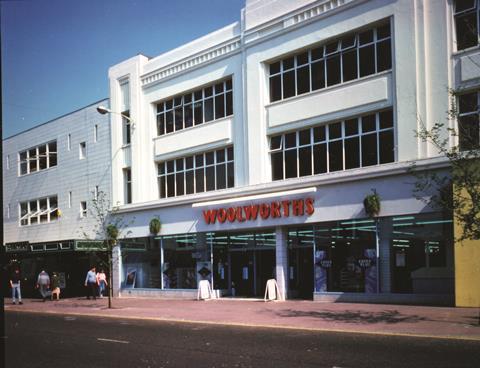 November 2008
Woolworths collapses, resulting in over 800 store closures and around 27,000 job losses. 3,233 employees worked at stores with fewer than 20 staff members.
March 2010
Clothing retailer Ethel Austin enters administration. 490 employees are made redundant having been employed at locations with 20 or more employees, 469 at its head office and distribution centre at Knowsley, Liverpool, and 21 at its Edgware store.
However, 1,210 employees are made redundant and receive no protective award since they were at shops with fewer than 20 staff.
January 2012
Shop workers union USDAW wins compensation worth tens of millions of pounds for 25,000 former employees of both businesses, but around 1,200 former employees of Ethel Austin and 3,200 former employees of Woolworths are denied compensation because they worked in stores with fewer than 20 staff.
May 2013
USDAW wins a legal case at the Employment Appeal Tribunal (EAT) that entitles Woolworths and Ethel Austin staff who worked at stores with fewer than 20 staff to compensation.
July 2013
EAT requires UK legislation to be rewritten in line with EU principles, so that the establishment where workers were based becomes irrelevant.
September 2013
The Government is granted leave to appeal the decision and apologises for its non-attendance at the original hearing. Government is ordered to pay USDAW's full costs for the forthcoming appeal.
January 2014
Court of Appeal refers the matter to the Court of Justice of the European Union (CJEU).
November 2014
CJEU hears the case and reveals the Advocate General will publish an opinion in February.
February 2015
Europe's Advocate General upholds UK's long-held view on collective redundancy.
30 April 2015
European Court of Justice ratifies Advocate General's decision and USDAW declares it is "end of the road" for former Woolworths and Ethel Austin staff seeking "justice".
The future?
However, law firm Irwin Mitchell argues: "It is worth noting that this is not necessarily the end of the road for the Woolworths claim.
"The case will be returned to the referring court (in this case the Court of Appeal) to determine whether the original tribunal was correct to treat the individual stores as separate establishments.
"However, given that it will have to determine this question in light of the ECJ's findings on the meaning of establishment, it is unlikely that the court will reach a different decision."
Woolworths staff lose compensation fight in landmark redundancy ruling
1

2

Currently reading

Timeline of ex-Woolworths staff's unsuccessful battle for compensation

3

4