Large retailers of more than 250 employees must start charging their customers 5p for a plastic bag from today under a new law.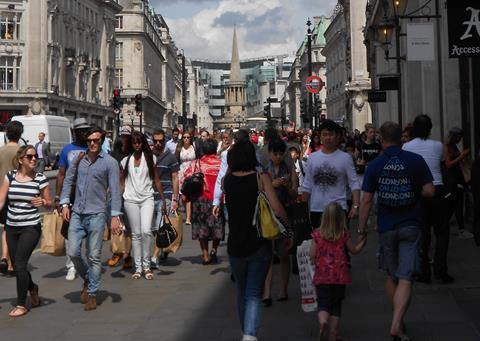 Retailers with 250 or more staff must implement 5p levy
Money collected expected to go to good causes
BRC argues exemptions will cause confusion
The legislation means that retailers that have more than 250 employees need to implement the levy.
Airport and train station stores are exempt, as well as small firms.
However the exemption for small retailers has attracted controversy. The British Retail Consortium has argued it will lead to confusion among customers and called on the Government to revise the exemptions.
Writing for Retail Week, BRC representatives said: "The new charge in England is not consistent with those already operating in the other UK nations, is not logical and leaves retailers with complex messages to communicate to shoppers as to why some shops and some non-reusable bags are exempt from the charge and why these exemptions do not exist elsewhere in the UK."
Scotland, Wales and Northern Ireland already have the levy, which applies to all retailers regardless of size.
Retailers are not legally obliged to pass proceeds onto the Government, but most are expected to give the money to good causes.