Law firms have backed the European Court of Justice ruling that former Woolworths staff are not entitled to collective redundancy.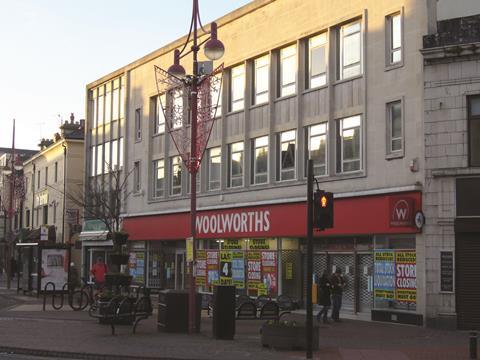 Today's ruling appears to have put an end to the long-running redundancy dispute and will have a particular impact on the retail industry. Retail Week heard from a number of law firms about their take on the case.
Victoria Parry, partner at Osborne Clarke
"The business world can now breathe a collective sigh of relief. At one point, we were faced with the prospect that an employer's duty to consult with employees before redundancy would be extended to the point that large businesses would potentially have been in a continuous process of collective consultation.
"That posed a very practical and expensive problems for employers, who would need to make sure that they have sufficient visibility of how many redundancies were being proposed across the whole business in order to know whether the obligation to consult had been reached. Today's judgment is a victory for common sense."
Martin Warren, human resources practice group head at Eversheds
"This is good news for employers. The alternative would have resulted in the extension of collective redundancy consultation beyond large scale redundancies to include fragmented, unrelated and ad hoc redundancies.
"The problem the unions are seeking to address in fighting this case stems the particular issues associated with insolvencies. However, by-product would have been to saddle all employers with extra obligations – an option the court has rejected today."
Chris Mordue, employment partner at Pinsent Masons
"This is the end of an arduous legal battle which has caused confusion for UK businesses and could have led to compliance failures and millions of pounds of liabilities for UK employers.
"Today's decision will be especially welcomed by multi-site companies such as retailers, who would have been particularly at risk from significant additional costs and burdensome red tape if the duty to consult was confirmed for small-scale restructuring across several sites."
Christopher Tutton, employment partner at Irwin Mitchell
"We have now gone full circle and re-established the 'establishment' test. Although it is not a huge surprise with the court following the guidance from the Advocate General in February, it will certainly provide relief for businesses, particularly those with multiple sites, and greater certainty on an already complex area of law.
"Last month, the Insolvency Service published a call for evidence on the collective redundancy rules for employers facing insolvency. Although the Woolworths decision has provided some comfort for business owners in the meantime, a wider policy review on this area of law will be welcome."
Crowley Woodford, employment partner at Ashurst
"Larger employers will give a big sigh of relief today at the ECJ's decision [but] still need to think about what constitutes a local unit – it may not always be as clear as in the case of a chain of shops."
Shop workers union USDAW said today's decision "marks the end of the road" for the former Woolsworths and Ethel Austin employees and has left them "heartbroken".
In a statement USDAW general secretary John Hannett said: "Our case is morally and logically robust, so today's verdict is a kick in the teeth. It is unfair and makes no sense that workers in stores of less than 20 employees were denied compensation, whereas their colleagues in larger stores did qualify for the award.
"These were mass redundancy situations where one central decision was made to close the whole company down, with no individual analysis of the viability of each store on a case-by-case basis.
"There has to be questions asked about the conduct of government ministers – having sided with administrators against the best interests of hard-working, loyal and low-paid staff, by pursuing this case to the highest available court. They could have simply accepted the decision of the Employment Appeal Tribunal and justice would have been served."
Woolworths staff lose compensation fight in landmark redundancy ruling
1

2

3

Currently reading

Law firms pass verdict on significance of Woolworths redundancy ruling

4