As the battle to become the next prime minister nears its conclusion, Retail Week investigates the impact a Boris Johnson or Jeremy Hunt premiership would have on retail.
Both Conservative Party leadership candidates have hailed the importance of the high street during their respective campaigns, but will their policies help revitalise the retail industry?
Runaway favourite Johnson famously said "f*** business" last year when asked about Brexit fears at a private Foreign Office reception.
His "do or die" approach to pursuing Brexit on October 31 has nevertheless appeared to win over party members. The final ballots have been sent out to the 160,000 members and the winner will be announced on July 23.
Both candidates have been releasing policy stances piecemeal on the campaign trail, but many questions remain unanswered, particularly around Brexit, the biggest issue of all.
There also appears to be a deal of scepticism within retail about the candidates and the promises they are making.
Richard Walker, managing director of Iceland, for example, told Retail Week: "I met with Boris recently and he was hilarious and very charismatic and completely ambiguous. The problem is that both of them need to be honest with us."
Here we dissect the key campaign policies of Johnson and Hunt and the impact they could have on the industry.
The high street and business rates
Johnson: On the campaign trail, Johnson has called for a "bold vision to rejuvenate our high streets". His proposals to reinvigorate shopping thoroughfares include a slackening of planning regulations to make it easier to change the use of properties from retail to residential, for instance. He has also called for the removal of business rates on free-to-use cash machines in town centres – an issue that is currently at the centre of a legal wrangle involving Tesco, Sainsbury's and the Co-op.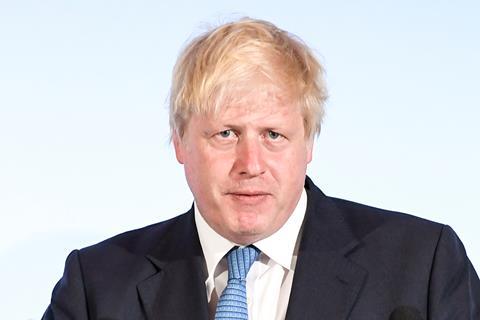 Johnson also wants to release money from the £675m Future High Street Fund immediately.
Such proposals are far from the radical reform retail leaders are calling for to help bricks-and-mortar businesses. Unlike his competitor Hunt, Johnson has revealed no plans to alleviate the business rate burden on physical stores. However, he has hinted that he will seek to change tax regulations affecting digital giants like Amazon in order to level the playing field between physical and online.
Johnson said: "High streets are a vital part of British life, but they are coming under increasing pressure from the rise of online shopping – especially in the more rural areas. We need a bold vision to rejuvenate our high streets and to make sure that they remain places where people want to go, meet and spend their money.
"When we leave the European Union on October 31, we can make these bold changes. The high street is the heart of many towns across the country – a place for people to come together and support local business. This is an extremely exciting opportunity to revive our communities, and we should grab it with both hands."
Hunt: The foreign secretary's plans for a revitalised high street centre on reforming business rates, though this would largely benefit small businesses.
His government would reform the current retail discount rate – businesses that currently qualify for the discount would see their business rate bill scrapped entirely. His campaign claims nine out of 10 town centre shops would benefit from the cut, including 5,000 businesses in Birmingham, 6,000 in Leeds, 2,000 in Newcastle, 8,000 in Manchester and 3,500 in Bristol.
Hunt said: "It was once said Britain was a nation of shopkeepers, but if we don't act this will no longer be the case. Too many small businesses are being put out of business by tax bills they can't afford to pay.
"My blueprint will give a new lease of life to the British high street and give our hard-working local businesses an enormous cash boost. While many people choose to shop online, there is a clear demand for a local choice too.
"The current system leaves the taxpayer out of pocket, shopkeepers out of a job and can deprive local people of places to spend time with friends and family."
Tax plans
Johnson: The central pillars of Johnson's tax policy are based on cuts to income tax and national insurance. Johnson has proposed raising the higher income tax rate from £50,000 to £80,000 and raising the point at which people start paying national insurance. It is a policy that has been widely criticised for making the rich richer and failing to help the lowest paid workers in the UK.
Johnson, though, has addressed many retailers' gripes about the perceived inequities in the tax system and the tax avoidance of digital firms. At the hustings in York, Johnson said the government must find a way to raise more tax from tech firms.
He said: "I think it's deeply unfair that high street businesses are paying tax through the nose… whereas the internet giants, the FANGs – Facebook, Amazon, Netflix and Google – are paying virtually nothing.
"We've got to find a way of taxing the internet giants on their income because at the moment it is simply unfair."
Hunt: Conversely to Johnson's approach, Hunt's tax policies have focused on major corporation tax cuts, rather than an 'Amazon tax' on digital players.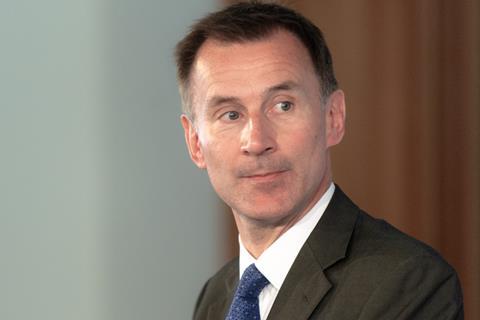 His tax policy could mean that internet giants pay even less tax, but his central policy will provide corporate tax relief across the board.
Hunt has promised to cut corporation tax from 19% to 12.5%, which will match the rate in Ireland, a country that has deliberately courted tech giants with such low rates.
However, the Institute for Fiscal Studies (IFS) disputes claims by low-tax lobbyists that the policy will pay for itself by driving up companies' inward investment and encouraging overseas firms to relocate to the UK. Instead, the IFS believes it will cost the country £13bn a year in the short term.
Hunt insists, though, that the major tax giveaway forms just part of his broader plans to "fire up our economy".
Brexit
Johnson: Brexit, and in particular the prospect of a no-deal Brexit, will undoubtedly have the biggest impact of all on retail and the economy as a whole. Both candidates have committed to leaving without a deal if necessary, but Johnson is taking a much more hard-line stance.
"A lot of the rhetoric around no deal, from both of them, is about throwing out red meat to the tiny minority of Tory party members that vote them in," Walker says. "But no one seems to know what the plan is, least of all the candidates themselves. Boris says we can sort this all out in the implementation period. But if we junk the withdrawal agreement there won't be an implementation period."
Johnson has pledged the UK will leave the EU on October 31 "do or die". He has controversially refused to rule out proroguing Parliament in order to achieve Brexit.
However, the October 31 deadline is the worst possible timing for the retail industry. Sainsbury's boss Mike Coupe says "you couldn't choose a worse date" for leaving the EU because it falls at a time when retailers are gearing up their supply chains for the key Black Friday and Christmas trading periods. Any spare capacity to stockpile long-life goods will be hard to come by.
Johnson insists Theresa May's withdrawal agreement is "dead" and claims he can strike a new deal before October 31. If he is unable to, he is adamant the UK will leave without a deal, on World Trade Organisation terms, on Halloween.
He claims the government can mitigate the effects of no deal through a piece of trade law referred to as article 24, which would allow the UK and EU to trade with zero tariffs while they negotiate a new deal. However, despite Johnson's claims, this rule only applies when the UK has a trade agreement "in principle" with the EU, which it currently does not have.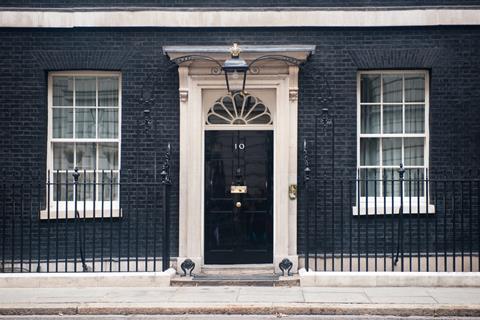 Hunt: Hunt has a slightly softer approach to Brexit, although he has left the option of no deal on the table. He is in favour of adapting May's withdrawal agreement and believes it is possible to get the EU to agree to such changes before the Halloween deadline. He admits that if a deal is close, he would be prepared to delay Brexit beyond October 31.
"I will work on the basis we are leaving on October 31, with or without a deal, unless the [European] Commission changes its position," Hunt said.
"No deal is not my preferred destination. But if a withdrawal deal is simply not on the cards then the only way to fulfil the democratic mandate of the referendum is to leave without a deal, which is what we will do."
Hunt has also outlined a 10-point plan to prepare for a no-deal Brexit, which will include a Cabinet task force with similar powers to the Cobra emergency committee.
The task force will "agree and publish financial support for industries affected by tariff changes" and sign off infrastructure measures to aid the free flow of goods.
However, despite any contingency measures, it is clear a no-deal Brexit at the end of October will be extremely damaging for the retail industry. Along with the supply chain delays and increased tariffs, it is also likely to have a significant impact on consumer confidence.
With such ramifications to consider, Walker concludes: "It's a concern these two leadership candidates are comparing the sizes of their Brexit because they're trying to impress 160,000 Conservative Party members."
Apprenticeships
Another policy issue that has arisen on the hustings trail is apprenticeships. The apprenticeship levy has been a contentious issue for the retail industry since it was introduced in April 2017. The sector has historically been a fruitful path for school leavers entering the workplace, and if implemented efficiently, the levy could have been a popular policy.
However, many retailers would support the National Audit Office's view that the levy's effectiveness needs to be re-evaluated. Tesco boss Dave Lewis says the grocer can only use 20% of the money it pays in as part of the levy, which means it is effectively being taxed 80% on training.
Nevertheless, supporting apprenticeships has always proved a vote winner for politicians. Hunt has not yet made any major apprenticeship announcements, whereas Johnson has pledged to boost funding for apprenticeships. His campaign claims Johnson will revive a £100m "retraining fund" to give workers useful skills.
As ever, details of how the policy would work in practice are thin on the ground. But it is detail and reassurance that the retail sector desperately wants from the next incumbent of Number 10, whoever he may be.