The Government's apprenticeship levy, scheduled to be introduced in April next year, is not a popular policy among many retailers.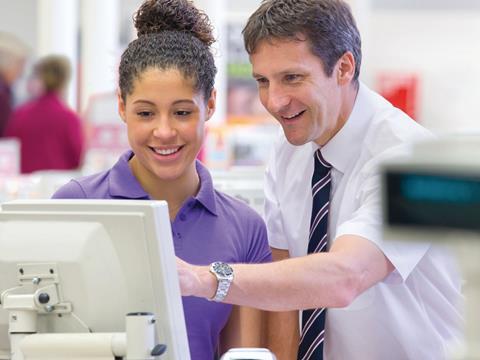 The levy, which applies to all businesses with a wage bill of more than £3m a year, is in effect a tax set at 0.5% of a company's annual pay bill. Employers can then access the funds created through the levy using an online account and so invest in apprenticeship training. However, the levy cannot be used to pay apprentices' wages – it must be spent by the employer on relevant training.
Essentially, the levy is the Government's way of ensuring that big business plays its part in upskilling the population by formally training its workforce.
But while the aim is hardly controversial, with retail currently providing 90,000 apprenticeships, many retailers feel that there are better ways of improving skills among the workforce.
"The Government set this target of having three million apprenticeships by 2020 as a political promise," says Kathryn Gundle, quality and accreditation manager at Remit, which provides apprenticeship training.
"But they have got themselves intro trouble with it. The levy shifted things by placing a cost burden on employers. And retail's bill will be one of the biggest, because of the scale of the workforce and payroll bill."
The BRC estimates that the introduction of the levy will cost retailers between £140m and £160m every year.
It comes hot on the heels of the National Living Wage, and its associated costs, and will come into force in a post-Brexit landscape, at a time when many retailers' currency hedging policies are due to start expiring. If the current uncertainty around sterling continues, a 0.5% tax on wage bills could be the straw that breaks the camel's back for some.
Could the levy be delayed?
There has been suggestion that the apprenticeship levy could be delayed, or scrapped altogether, with CBI director general Carolyn Fairbairn saying in April that the body was worried that the detail of the levy could not be worked through in time for its introduction.
However, organisations working in the arena, such as charity Retail Trust, do not believe this will be the case.
"There was some conversation about a delay following on from Brexit and some people were even saying it wouldn't happen," says Retail Trust vocational development manager Amy Prendergast. "But I don't see the Government slowing down."
The BRC's business and regulation director Tom Ironside echoes her comments. "There are clearly time constraints at play here," he says. "But we are talking to government and the levy will probably not be delayed."
That is unwelcome news to retailers, who are still have many questions that they want answered.
Key concerns
The BRC has a variety of concerns around the introduction of the levy. They include fears about the fact businesses only have 18 months from paying in to the levy to spending the funds, and about the smooth integration of the levy in Scotland and Wales.
At the moment, employers will be unable to control how the fund is spent in Scotland and Wales. The money will instead go to the devolved authorities, which will choose how to allocate it.
The BRC has additional concerns about how the training resulting from the levy will be assessed. Apprenticeships will be assessed by Ofsted inspections, which are more time-consuming and laborious than existing assessments.
"We are having extended conversations with government and there is an indication that they are listening," says Ironside. "But we don't know if everything that needs to happen to make it viable will happen. We are not at the end of the process yet.
"We still don't know much of the crucial information and we are less than a year away from it. We need that information to plan effectively."
The changing face of retail
There is a bigger problem than that of devolved nations or Ofsted inspections, however. Retail is currently evolving at an incredibly fast pace, with the impact of digital and changes in consumer behaviour driving that evolution.
As all retailers know, that pace of change would come to a standstill if retail staff were unable to keep up with developments. And to keep up with those shifts, staff need to be properly trained. But some with an eye on retail training doubt that current apprenticeships are compatible with the way that retailers coach their staff.
"The work we've done at the BRC makes us think the skills retailers need their employees to have are soon going to be very different," says Ironside.
"Current core skills are around basic problem solving but soon skills will be more around engaging with customers effectively, lateral thinking and creativity. There is a clear feeling that over next five to 10 years there will be change in attributes."
Ironside says that both shopfloor employees and staff in other parts of the supply chain such as distribution centres or contact centres will need to be able to respond flexibly to new demands and challenges brought by a new kind of retail. So they will need a wider skillset.
Retailers at present mainly run six-month-long training programmes, delivered on the shop floor.
Under apprenticeship rules employees would have 12 months' training, delivered away from the shop floor, with additional elements of maths and English.
"Many employers are very proud of investing in their internal training," says Prendergast. "They have excellent programmes and now face a challenge because once you start to map the content of individual training programmes to an apprenticeship framework it becomes generic.
"Being generic is what allows apprenticeship standards to be developed, but one standard will not fit every retailer."
However, although Prendergast admits that there are challenges involved in the levy and the resulting apprenticeships, she believes that employers should try to see the levy as "an opportunity, not as a cost".
"There are lots of ways to deal with the levy" she continues. "For instance, employers might roll out apprenticeships to create a multi-skilled employee with time spent on the shop floor, the distribution centre and in the contact centre."
Supply chain solution
Another way of using the funds created by the levy would be to strike a deal with other partners in the supply chain. For instance, retailers may be able to team up with manufacturers so that employees at smaller companies not subject to the levy benefit from retailers' investment.
Although the Government is not planning to introduce this supply chain initiative until after the first year of the levy, the BRC is hopeful that it will happen very soon after that point.
Retail Trust's Prendergast endorses the idea. "Why wouldn't you pass it on to supply chain if you feel apprenticeships are not right for your business?" she asks.
Ultimately, the apprenticeship levy is another cost that retailers, with margins already squeezed, will have to bear. Those who manage to embrace it innovatively will be at an advantage.
But, as Ironside says, government needs to answer business's questions sooner rather than later.
"Everyone in retail is looking very closely at how compatible their current approach is with the new rules," he says. "But they all need clarity."