By opening up its software to retailers, Pinterest is continuing to position itself as the social network with real potential to drive online sales.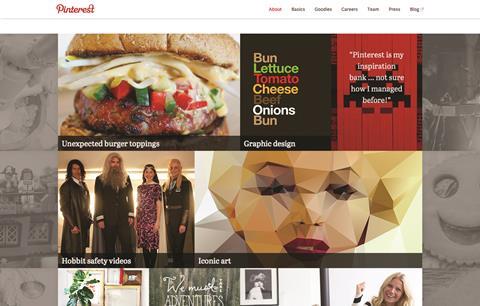 Why are we talking about it now?
The virtual pinboard social network Pinterest unlocked its application programming interface (API) software for the first time last week, enabling developers to access and use back-end information.
That allows retailers to integrate consumers' Pinterest product pins directly onto their websites, enabling them to show off the most popular product pins in real time. Before, retailers had to create their own account on Pinterest to engage with customers.
Who has taken advantage of this tool?
A mass of retailers have profiles on Pinterest but only a few, including Disney, Walmart, Whole Foods and Target, have integrated the service.
No UK retailers have signed up yet but more partners are expected "soon", according to Pinterest.
What are the benefits?
The development means retailers have more information about shoppers at their fingertips. It could also encourage customers to browse products on websites for longer.
Lexi Brown, communications, planning and strategy executive at media agency Carat, believes that by opening up its API Pinterest can help retailers manage their website content better depending on what consumers are pinning. Retailers will also have a better understanding of what products are resonating most with users, and the service will encourage more engagement between brands and customers.
Pinterest will release further APIs that will allow retailers to display 'domain search' (which refers to trending results for keywords such as "men's boots"), 'most recent' and 'related' pins, so customers can view the most recently pinned and related products.
How important is Pinterest to retailers?
Despite social networks Twitter and Facebook having substantially more users, Pinterest shouldn't be ignored by retailers - it has more than 70 million global users at present and in excess of 2 million UK users.
Unlike other social networking sites, Pinterest seems to have the strength to directly drive sales.
It has shown that pinned items can drive traffic to retailers' websites and because it is so product-oriented it lends itself particularly well to retail.
Tank PR digital strategist Nik Hewitt believes the ability to capture recommendations is "the future" because so many decisions are peer-led.
"It's ideal for showcasing popular lines by adding genuine credibility from a forum of real fans and followers," he says.