Retail entrepreneur Touker Suleyman has signed up as an investor for the next series of Dragons' Den and will appear alongside Jessops boss Peter Jones.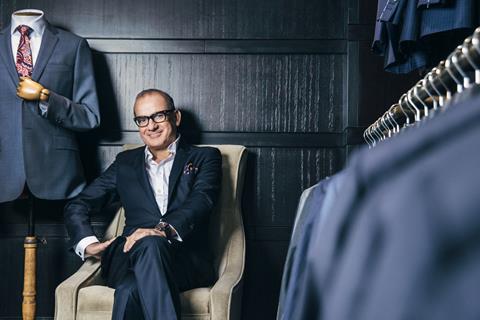 Suleyman has been signed up for his retail and manufacturing experience, which has involved him founding menswear brand Hawes & Curtis.
He is already an investor in a number of UK start-ups including Docks Rio, Huxley and Cox, Bike Soup and Intelligent Futures.
His forty-year career has also involved him "reinventing" 90s womenswear label Ghost.
Suleyman said: "I want to support those people with the guts to pursue their dreams and provide the financial backing, opportunities and support that will ease their path to success.
"I know precisely what it takes to become a business success and I will certainly draw upon my own experiences when considering whether to invest."
Suleyman entered into the retail industry at the age of 18 when he entered into a leather factory joint tenure and soon after, established a clothing manufacturer.
Suleyman has not had it all his own way during his career and in the 1980s was forced to put his company into liquidation after a key investor pulled out.