Councils must take the lead on rejuvenating town centres, according to a new Government report led by Sir John Timpson.
The High Street Report, published today, urges that £675m of funding already announced in the Budget should be spent at a local level to improve public spaces, parking and transport.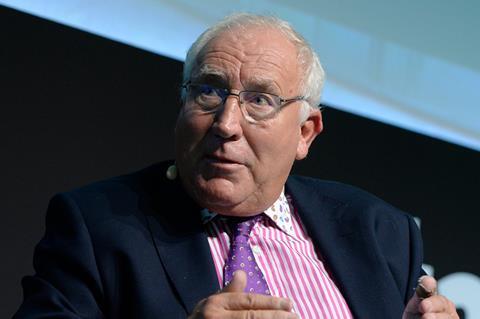 Sir John said: "When the panel was formed, we knew high streets would never be the same again, but we were delighted to discover places where imaginative developments have increased footfall and reduced the number of empty shops.
"By helping our towns create their own individual community hub, I believe we will have vibrant town centres to provide a much-needed place for face-to-face contact in the digital age.
"I have learnt, from my own business, that the best way to get things done is to give people on the front line the freedom to get on with the job in the way they know best.
"We are applying the same 'upside-down government' principle to the development of our town centres, with our Town Centre Taskforce there to mentor, encourage and clear any obstacles out of the way while giving the clear message to inspirational local leaders that they are free to turn their plans into reality."
In his introduction to the report, he added that there are ways for struggling town centres to turn themselves around.
He said: "Against the changing environment for traditional retail it is pleasing that some places have bucked the trend.
"By replanning their town centre space, inspirational local leaders, working in collaboration with all sections of their community have put a buzz back into their town centre, reducing the number of empty shops and increasing footfall. Quite simply: making the town centre a place people want to be. The lesson that government should learn from these shining examples is that by helping local teams with a viable vision to put their own plan into action, real change can happen."
Locally led
Timpson continued: "Reimagining our town centres should not be seen as a central programme dictated by government. It is a series of locally inspired and led initiatives that are supported by a government that offers information and helps to clear obstacles out of the way.
"I think of it as 'upside-down government': providing help on a town-by-town basis, enabling local leaders to design future town centres that recreate a community hub."
Among the report's key recommendations are:
Towns should improve housekeeping of their high streets and town centres. This should include a 'National High Street Perfect Day' – one day in the year when every shopping street looks the best it possibly can.
Local authorities should use their initiative to encourage landlords and tenants to think innovatively about how to use empty properties.
There is a need to ensure that their parking restrictions and charges are not driving people out of town centres.
The health of high street has become an increasing cause of concern.
In November, a PwC report found that as many as 14 shops a day closed in the first half of 2018 – 2,692 stores were shut between January and June.