The boss of Timpson has said fostering an "upside-down management" culture and employing ex-offenders has helped fire the business to growth.
Speaking at Retail Week Like 2019 this morning, James Timpson said changing the management and work culture at the cobbler and key-cutting specialist had taken around "five years" but had led to greater innovation, happier staff and higher profits in the long term.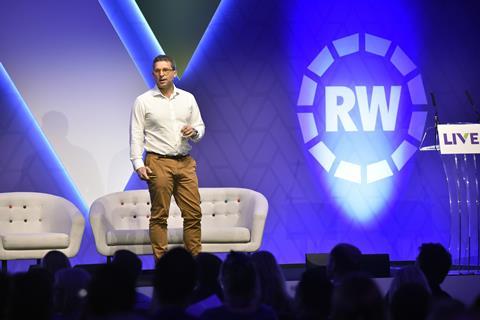 He said: "The crucial part of our business is having a culture of trust. Our culture is what we call upside-down management. The most important colleagues in our business are the people who serve customers and put money in the till.
"Everybody else's job is to help, guide them and support them, not to tell them what to do. It took about five years to instil this culture throughout the business. When you get promoted to management, there's something in many of us that makes us want to tell people what to do. But, for us, the colleagues in our shops are the kings and queens of our business."
The Timpson chief executive said the fastest growing part of the business currently – watch repairs – came about because one colleague, a former watch repairer, had begun fixing watches in stores without telling management and rung sales up as cut keys.
Retailers unknowingly employ ex-offenders
Timpson spoke at length about the reasons behind his decision to hire ex-offenders and run training workshops in prisons.
He initially found 20 ex-offender colleagues by "literally walking around the wings of prisons – trying to engage with prisoners in the gym, the canteen, the wings, just trying to get to know them". Timpson said his decision was applauded by existing staff.
"I mentioned to my colleagues and a number of them said I'm really pleased because a number of us have had similar experiences and have had to lie about it.
"Virtually every retailer in this country employs ex-offenders, most of you unknowingly because people have had to lie on their applications."
Managers' job to know staff, not drive sales
Timpson said he does not "have an interest in a CV at all" beyond using it to learn an applicant's name and phone number. He said the retailer would "interview anybody who bothers to apply for a job".
He also said area managers' jobs "are not to drive sales, not to drive profits [but] to be the best boss their colleagues have ever had", so they can help them in times of need.
He added: "That's why we lent out £700,000 last year to colleagues to help with short term financial problems. That's why 15% of our colleagues still get advances every month on their salary.
"That's why we spent £700,000 last year on making their dreams come true – be that the holiday of a lifetime, or dental treatment, to putting a stair lift into somebody's home so their parents can come to live with them."
Timpson boss on why unconventional hiring process fires growth
1

Currently reading

James Timpson on why unconventional hiring process fires growth

2