Retail Week's The Tech List – a celebration of the 50 digital leaders driving innovation across the UK, US, Europe, Japan, China and Israel – has caught the imagination of an industry grappling with major strategic upheaval. The UK must look overseas for inspiration to meet today's challenges so we cast the spotlight on some international tech transformers at the forefront of innovation
Israel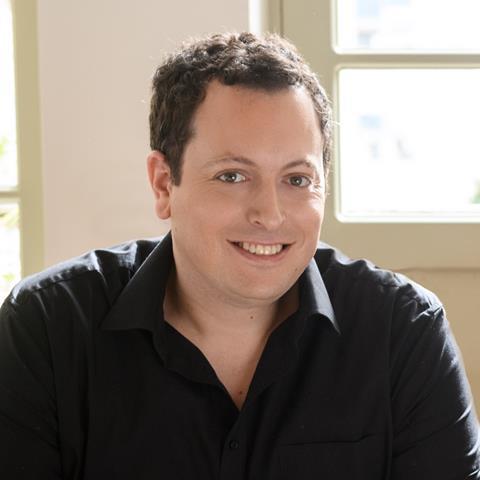 Michael Gabay's Israeli start-up Trigo has been making waves with its touch-free checkout operation. Founding Trigo in 2018 alongside his brother Daniel, Gabay has raised more than $100m (£88.3m) investment for his business, which specialises in technology to transform convenience stores and supermarkets into autonomous digital shops, allowing retailers to experiment with tech that may otherwise only be open to the likes of Amazon.
Trigo's solution works by enabling shoppers to use an app to scan a QR code as they enter a store. Its cameras then tag them anonymously and follow them around the store, automatically detecting when the customer has picked up an item. The system then compiles all items into a virtual shopping list with payment taken digitally.
Gabay's solution has captured retailers' attention. Aldi Nord worked with Trigo to open its first AI-powered autonomous supermarket – Aldi Shop & Go – in July in the Netherlands, while in the US, Trigo signed a deal in January with Wakefern Food Corp, a cooperative owned by 50 retailers, to trial its own standalone autonomous supermarket.
In the UK, Trigo's technology is behind Tesco's trial of autonomous stores, with the first GetGo store having opened on High Holborn, London, last October. The trial has proved successful for the grocer and this month it revealed that three more sites would open in central London and Birmingham in the next few months.
Frictionless stores are in their relative infancy, but with Amazon's autonomous stores having the potential to drive demand among consumers, Trigo represents an opportunity to compete with the etail giant and trial the tech in its early days.
The future success of frictionless stores is far from guaranteed, though, as Amazon's recent pause shows and there is increased competition from the likes of US start-up AiFi (also featured in The Tech List) and Swedish provider Livfs.
Japan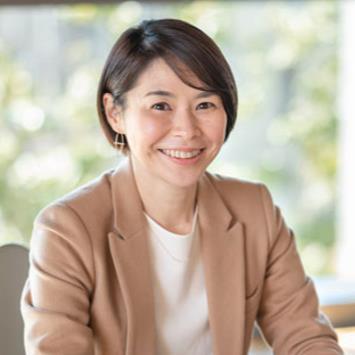 Celebrating its 25th anniversary this year, etailer Rakuten holds a central place in the ecommerce landscape and Naho Kono plays a key role in the firm's online leadership in Japan. Having joined Rakuten in 2003, she is the first female – and youngest ever – managing executive officer (equivalent to managing director) at the retailer. Kono also serves as chief marketing officer of Rakuten Group and Rakuten Mobile, the mobile carrier business launched in 2020.
Under Kono, Rakuten has built an impressive digital ecosystem that links all aspects of online through to payments. Its loyalty programme – and the data it generates – is now at the heart of its offer and is used in a network of 5 million partner store locations across Japan.
At World Retail Congress in March, Kono said its partner ecosystem is continuing to grow, with consumers able to spend their loyalty points at local convenience and drug stores, as well as supermarket chains such as former Walmart subsidiary Seiyu. Its online marketplace is at the centre, with increased loyalty leading to 75% of customers making a repeat purchase within a three-month period. To meet consumer demand and provide greater convenience, the business is also experimenting with drones and autonomous delivery vehicles.
As the largest ecommerce site in Japan with a market cap of $7.25bn (£6.43bn) and annual sales for the year ending June 2022 of more than £13.2bn – a 3.36% increase year on year – Kono's work at Rakuten offers a window into an innovative ecommerce model that is setting the business apart from its peers.
France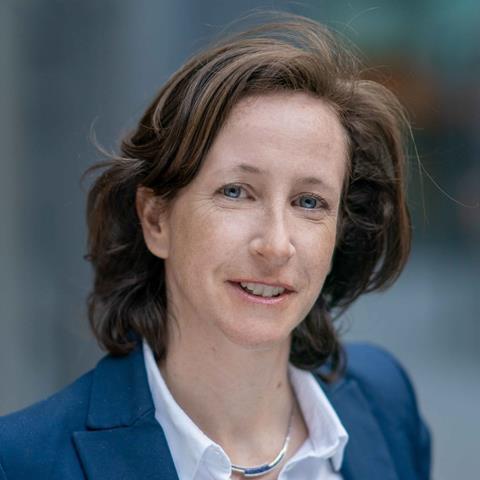 French grocer Carrefour is one of the world's biggest retailers and, as group executive director for ecommerce, data and digital transformation, Elodie Perthuisot has a pivotal role in determining the industry's digital direction.
Perthuisot, who joined Carrefour as chief marketing officer in 2018, has spoken of the importance of avoiding "tech for the sake of tech", instead focusing on solutions that tangibly improve the business such as store innovation.
In November 2021, Carrefour took a gamble on a new concept store, under Perthuisot's lead. Its Flash 10/10 convenience store in Paris was developed in collaboration with US start-up AiFi (featured among The Tech List's Start-ups and Disruptors), which is focused on consumer convenience, delivering "10 seconds to shop and 10 seconds to pay".
The store ties neatly into Carrefour's overarching digital goals, with the chain gunning for a "deep transformation of traditional retail through digital", as well as a data-first approach. This means upping its digital investment, with €3bn (£2.6bn) earmarked for 2022-26 alongside a fund backing early-stage start-ups addressing the digital space. Launched in April in partnership with venture capital firm Daphni, the Dastore fund has €80m (£69.5m) to invest.
Perthuisot is also making headway in the virtual world – in July, Carrefour announced a metaverse partnership with Procter & Gamble (P&G) brand Mr Clean. Perthuisot said the activation combined gamification, immersion and Web3 to test and feedback on the metaverse opportunity. It worked by enabling anyone to access P&G's LifeLab in the metaverse where users were then tasked with helping Mr Clean tidy as much of his virtual home as possible in two minutes while exploring different P&G products. Users were then entered into a competition with the chance to win a €40 coupon for use on the companies' websites in conjunction with Carrefour.
The results were positive, with average users spending 13 minutes playing the game, and Carrefour credited this engagement to the game's low barrier to entry, being accessible to all at the click of a button with no headsets or tech needed.
China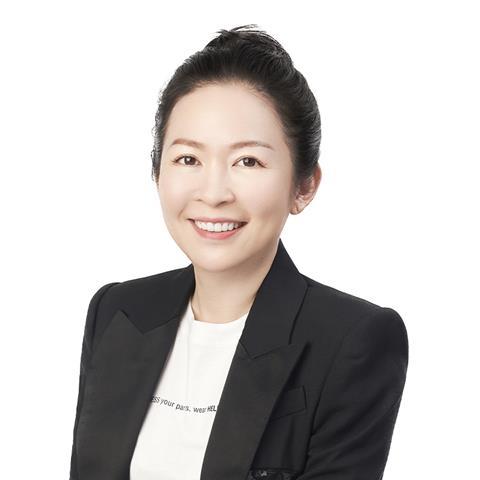 Trudy Dai is one of Alibaba's 18 founding members and has been at the company since 1999. Widely seen as a protégé of Jack Ma, since January Dai has taken on the leadership of the Chinese company's domestic ecommerce arm, including C2C marketplace Taobao, B2C website Tmall and B2B and wholesaling platform 1688.com.
Under Dai's leadership, Alibaba's reputation for innovation continues and this extends to metaverse technology. In the summer, in time for China's 618 shopping festival, Tmall launched a virtual metaverse mall. The 'mall' allows shoppers access via their phones – without virtual-reality headsets – and enables the user to guide their avatar through 3D stores and engage in a number of interactive activities including making purchases.
In June, Alibaba joined other tech titans including Meta, Microsoft and Sony to form the Metaverse Standards Forum, aimed at fostering industry-wide cooperation on standards needed to build the open metaverse. In March, meanwhile, Alibaba led a $60m (£54.9m) investment round into AR glasses maker Nreal. The investment will be used to increase research and development, while accelerating expansion of the devices into new markets.
While Alibaba has faced similar challenges to many other retailers this year – in August, sales flatlined for the first time in its history with revenue at ¥205.56bn (£25.5bn) in the quarter to end of June – Dai's leadership of the ecommerce evolution continues to set the bar.
China and The Netherlands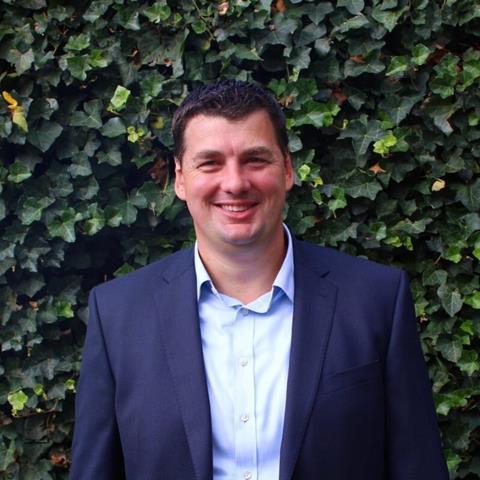 Chinese ecommerce goliath JD.com is known for its technological and logistical prowess. It offers home deliveries via drone and autonomous vehicles, uses advanced AI-powered marketing and in recent years has opened a number of 7Fresh grocery stores in China, where shoppers can choose to pay via facial recognition.
Its first physical stores in Europe, which Mark den Butter – JD.com and Ochama chief operating officer – is heading up the operations for alongside Ochama general manager Pass Lei, do not disappoint either. Den Butter has only been at JD.com since October 2021, following a career in Dutch supermarket chains such as Jumbo. In January, he led the opening of two robotic shops in the Netherlands under the brand name Ochama with more locations set to follow.
Ochama shoppers can use an app to purchase both food and non-food items at home or on the move before heading to the store to pick them up. The automated warehouse is partly visible to customers and forms part of the experience. Once they arrive, shoppers can scan a QR code and watch as a fleet of robots pick, sort and transfer their items via a conveyor belt. Home delivery is also available and there is a showroom with items on display.
With JD eyeing other markets in Europe as it monitors the performance of these new outlets, den Butter will remain at the helm of a potentially game-changing project for omnichannel retail.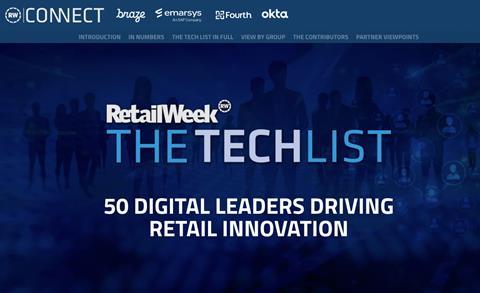 Want more tech and digital retail inspiration like this? Access your free copy of The Tech List here today to view profiles of the 50 digital leaders recognised in full and discover why they matter to your business.