Tesco has bolstered its board with two new non-executive directors, which includes hiring former Ikea chief executive Mikael Ohlsson.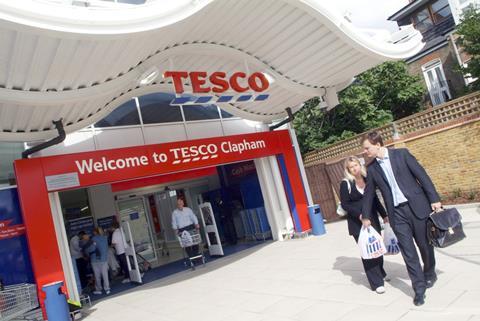 The beleaguered grocer has also hired group chief executive of Compass Group Richard Cousins to its non-executive board.
The hires come in the wake of the supermarket overstating its half-year profits by £250m.
Tesco chairman Sir Richard Broadbent said: "I am delighted to welcome Mikael and Richard to the board and know that their broad skills and experience will be a real asset to the company in the coming years.
"Mikael and Richard have been updated on and are wholly supportive of the steps being taken by the new management team to rebuild trust in Tesco and to focus all the resources of the business to deliver value to our customers."
The appointments come after it emerged over the weekend the grocer controversially took delivery of a £30m jet ordered by former boss Philip Clarke 20 months ago. New chief executive Dave Clarke is to sell the jet along with the other four it owns as he aims to revitalise the business.
Cousins and Ohlsson will join the board on November 1.
Ohlsson is expected to bring retail and international experience to the board. He stepped down from Ikea in September 2013 and is a non-executive director of Volvo Car Corporation.
Cousins is expected to bring international and corporate experience to the board. He has been in his current role since 2006, and he has previously been a non-executive director for Reckitt Benckiser Group and HBOS and Bank of Scotland.
Another non-executive is expected to be announced and sources told The Times that Patrick Kennedy, outgoing boss of Paddy Power had been approached.
It is understood that the new appointments were to have been named 10 days ago but were delayed by the profit scandal.