Former Aurora Fashions president Stewart Binnie has taken up a full-time strategic role at Jaeger.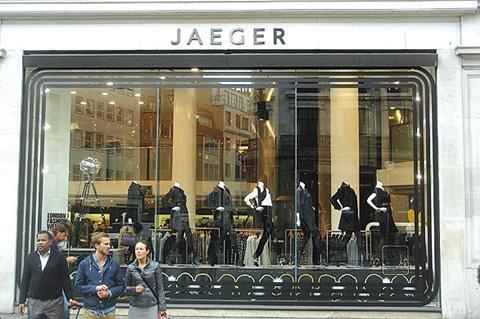 Binnie, who spent 10 years on the board of Mosaic, which then became Aurora, has been drafted in via Jaeger's new owner Better Capital to implement a turnaround plan for the business, which it bought in April.
He is working alongside Jaeger's current board, including managing director Carolyn Springett and finance director Graham Edgerton, on "strategic and development issues", according to Jaeger.
British Fashion Council chairman Harold Tillman had a 70% share in fashion group Jaeger until it was bought by Jon Moulton's turnaround investment firm Better Capital. The firm acquired 90% of the business, while Tillman retained a 10% share, remaining as chairman.
Jaeger made pre-tax profits of £772,000 in the year to February 28 2011 - down from £2.22m in the previous year - due in part to the end of a Japanese licensing agreement. The business had also been financially burdened by former sister company Aquascutum, which went into administration the day after Better Capital bought Jaeger.
Binnie has a strong track record in private equity investment and the leadership of private equity backed businesses. He was the chairman of Mosaic, the holding company of Oasis, Coast, Karen Millen and Whistles and the non-executive president of Aurora, its successor company, which by then included Warehouse. He stepped down from Aurora last month.
He was the chairman of Lipsy prior to its sale to Next and was appointed by a syndicate of banks to attempt a rescue of Jane Norman in 2011. He is also chairman of the Schroder Ventures Asia Pacific Fund and a member of the investment committee of the Schroders Private Equity Fund of Funds.