Sports Direct tycoon Mike Ashley has pledged to make the retailer a great employer after criticism of its alleged employment practices.
He said he wants to make Sports Direct "the best high street retail employer after John Lewis".
In a dramatic shift of stance, Sports Direct will pay all directly employed and directly engaged casual staff above the national minimum wage from tomorrow, at an annualised cost of about £10m.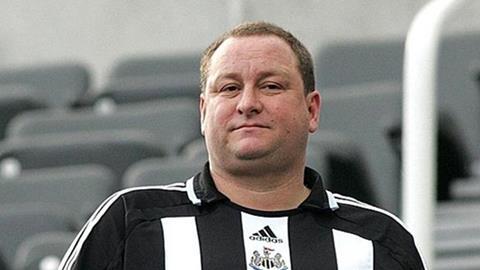 The change is expected to benefit approximately 15,000 zero-hours workers, mostly in shops, and 4,000 agency staff at its Shirebrook distribution office.
Ahsley told the Daily Mirror newspaper: "I'm making a New Year's resolution pledge – and I'm deadly serious.
"I want to see Sports Direct become the best high street retail employer, after John Lewis.
"I realise this is ambitious and it won't be easy but I believe that as a FTSE 100 or even 250 company we have a responsibility to set a high moral standard."
The about-face came after a turbulent period for Sports Direct, which has been dogged by a reputation for low pay and harsh working conditions.
The retailer was the target of a sustained campaign by the Guardian newspaper and was criticised in Parliament about alleged practices which it was said brought British business into disrepute.
Until now Ashley had been silent on the row, although Sports Direct acknowledged it had an image problem and had not communicated its position well.
Ashley said: "Several thousand Sports Direct staff receive life-changing bonuses each year but we have an obligation to our whole workforce.
"We're putting our money where our mouth is and have notified the City we will be spending £10m ensuring all employees are above the minimum wage."