Sainsbury's has appointed RSA Insurance Group and Portland Estates chairman Martin Scicluna as its chair, replacing David Tyler.
Scicluna will join the board as chairman designate and non-executive director on November 1. He will then work with Tyler for a handover period of around five months before taking over as chairman in March 2019.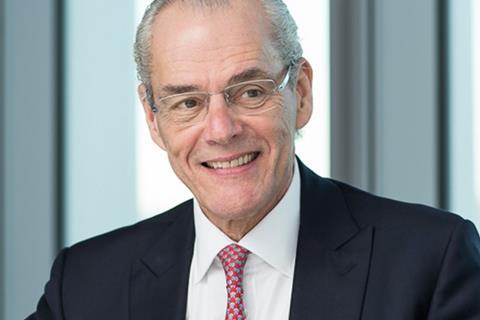 Scicluna worked at Deloitte for much of his executive career, eventually becoming UK chairman.

He joins the big-four grocer at a crucial time in its development as it attempts to clear its merger with Asda. Sainsbury's and Asda's proposal is currently being considered by the Competition and Markets Authority.

Sainsbury's must also navigate the seismic changes in technology and consumer behaviour affecting the entire retail industry and work out how to operate in a post-Brexit environment, which is still unclear less than nine months before the UK is due to leave the EU.

Scicluna said he had "long admired [Sainsbury's] for its clear customer focus and its strong values" and added that "Mike Coupe and his management team have positioned the business for a successful future of delivering significant value for shareholders, customers and other stakeholders".

The grocer's like-for-like growth edged up 0.2% in its most recent quarter as it ploughed £150m into lowering prices.

Total retail sales were 0.8% ahead in the period to June 30, when grocery revenues advanced 0.5%. Online grocery and convenience were ahead 7.3% and 3.6% respectively.

Sainsbury's, which also owns Argos, said it had outperformed in general merchandise and clothing. Sales rose 1.7% and 0.8% respectively.