Sainsbury's Argos boss John Rogers says the retailer is on track to hit £2bn of m-commerce sales by the end of its current financial year.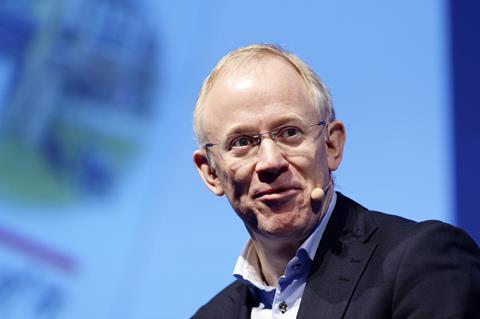 Argos made a splash in 2015, prior to its acquisition by Sainsbury's, after laying claim to being the UK's first multichannel retailer to hit £1bn in mobile sales during 2014/15.
Speaking at Retail Week Live this morning, Rogers said he was "very confident" the business will have doubled that figure when it files its full-year results in May.
Argos has emerged as the third most-viewed transactional website in the UK, behind only Amazon and eBay, with a large proportion of those views coming through its mobile site and its smartphone app.
"We are very much a tech-driven business," Rogers said during his keynote speech.
"We were the first UK retailer to have £1bn of mobile sales and we have been pushing teams over the last week to hit that £2bn target."
Rogers said Argos now registers 1.2 billion hits every year on its website and is investing "heavily" in technology in order to support its online presence.
However, he insisted that stores still have a "key" role to play in retail, despite the "significant shift" to online and last week's collapse of Maplin and Toys R Us.
Rogers said half of Argos' sales came through its digital channels two years ago – a figure that now stands at 59%.
But despite that growth, 81% of all sales continue to be fulfilled via a store.
"I'm not a doomsayer," Rogers said.
"I do believe that there is role for physical real estate to play in the retail business.
"That said, as retailers, we do need to think long and hard about how we use physical space and how we combine those physical assets with the digital proposition."