The chief executive of young fashion giant River Island is to retire after more than 20 years with the company.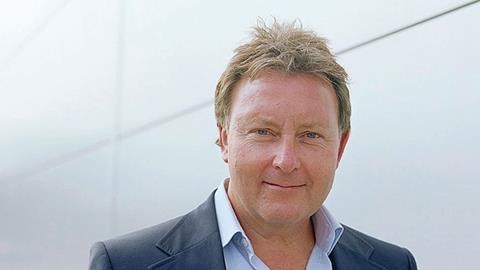 Retail Week can reveal that Richard Bradbury will step down with immediate effect, to be replaced by Ben Lewis, the nephew of the founder of the company Bernard Lewis. Ben Lewis is currently chief operating officer of the business and has worked in the company for 20 years, starting as a trainee store manager and latterly overseeing the launch of the e-commerce operations.
54-year-old Bradbury will stay with the company as a consultant. He said that he and Ben Lewis had worked together very closely to ensure a smooth transition.
Bradbury is the only person outside the Lewis family to have been on the River Island board. Staff were told of his plans to retire today.
Bradbury said he had been in conversation with the Lewis family about his plans to retire over a long period in order to achieve an orderly handover. "I decided 18 months ago that I wanted to retire and we've been working things around to enable that come to fruition."
"Richard joined this business over 20 years ago and it has been a pleasure to work together," said Bernard Lewis. "We have been working to plan his succession and that is now complete."
Bradbury added that by stepping down it will give him more time to concentrate on other interests, such as charity work, and allow him to have a different perspective on the business. Bradbury has been instrumental in the success of Graduate Fashion Week, which River Island has sponsored for six years, making it a much higher profile event.
Ben Lewis said he was looking forward to the challenge of the new role. "I've worked in almost every area of the business over the past 20 years and look forward to using all that experience to take the business forward in the future."