Leading industry names backed a 'retail hack' last weekend designed to foster young entrepreneurs and attract new talent.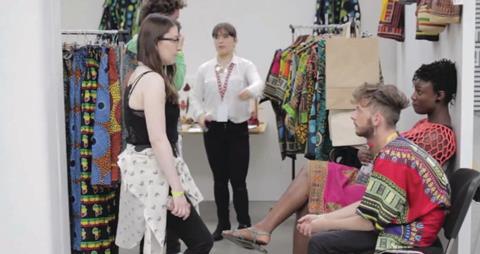 Fashion group River Island, social media giant Facebook, fulfilment specialist Shutl and investment house True Capital were among those that supported Supa Market, which gave young people an opportunity to run retail businesses over two days.
About 500 people took part in the event. They ran pop-up stores and websites – with click-and-collect sponsored by Shutl – at the Truman Brewery in east London. Product was supplied on a sale or return basis and participants could keep a proportion of any profits made.
River Island chief executive Ben Lewis and True Capital co-founder Matt Truman were among business people who also spoke or took part in panels. River Island also used to event to offer work placements and to recruit.
The event was the culmination of months of preparation, which included River Island inviting young people to experience a wide variety of retail disciplines in stores and at its head office, including its digital team.
Participants learned skills such as pricing, merchandising, product description, fulfilment and customer experience and ran a pop-up store in London's Box Park container shopping mall in advance of the event.
Creating entrepreneurs
River Island ecommerce development manager Helen Colclough said the initiative aimed to "foster retail and entrepreneurial skills and give people a way of trying everything out".
The retailer's chief information officer Doug Gardner said: "This is about teaching kids to be entrepreneurs in a way they can understand and over the couple of days have mentorship from companies."
Speaking at the event, Lewis said: "It's important to bring in new ideas, fresh talent and Supa Academy was the opportunity to bring people in."
Supa Market was organised by Supa Academy, a social enterprise run by 20-year-old Bejay Mulenga and Liam Tootill.
Mulenga said more than 5,000 people came through Supa Market's doors over the course of the two days.