In a miserable year, retailers once again went above and beyond not just to to make life bearable, but to enhance it.
Few will be sorry to see the back of 2020. But even in its toughest time, and as many stores still stand shuttered in Christmas week, the retail industry can be proud of the care and generosity it showed as normal life was suspended.
Retail Week highlights 12 of the great things the industry did this year.
Retail kept people fed, entertained and supplied in scary times
Right back in the early days of the outbreak, the industry showed its true colours as it quickly stepped up to challenges never experienced in living memory.
Grocers Sainsbury's, the Co-op, Lidl, Tesco, Aldi, Waitrose, M&S, Asda, Iceland, Morrisons, Ocado and Costcutter came together under the Feed the Nation banner, reassuring panicked shoppers that food supplies were secure and there was no need for stockpiling.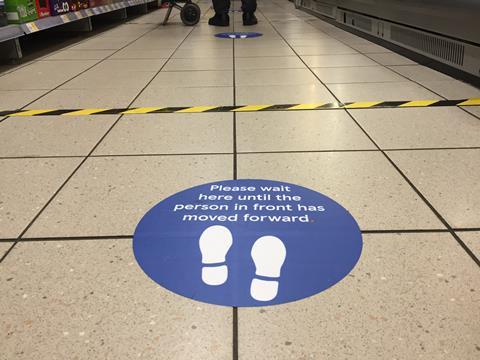 And it wasn't just the food groups that pivoted. Retailers across the board reconfigured warehouses to ensure social distancing and allow online to continue operating.
Many retailers switched to a digital-first model, allowing consumers to adapt as easily as possible to lockdown life and time spent at home with all that entailed, whether they needed TVs, home improvement products or home office equipment.
Retail staff were everyday heroes
The 'If you don't work hard at school you'll end up working on the checkout' attitude was showed more than ever to be outdated as store staff were designated essential workers.
The briefest trawl of social media throws up an abundance of praise for store staff who went the extra mile, and the delivery armies who got products to shoppers' doorsteps.
Retailers put the most needy first
Food retailers, in particular, strove to ensure that the shielding and vulnerable had access to essentials.
They set up systems to provide priority access – in store and online – and rapidly launched new products and services tailored to emergency conditions.
Morrisons, for instance, pioneered the essentials box, making it easier to order must-have goods, and launched a telephone ordering service for elderly customers who did not have access to or were unsure how to use the internet.
Retailers also offered discounts to key workers such as NHS staff.
Retailers supported the NHS
Businesses switched to the provision of personal protective equipment (PPE) and put their products at the service of the NHS.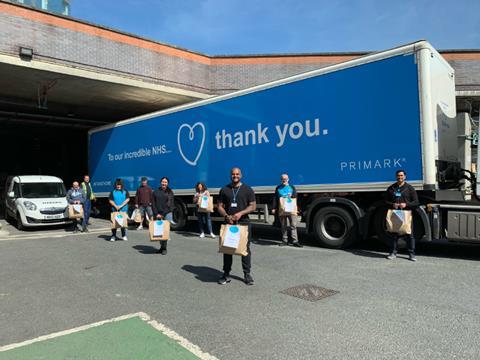 Burberry's factory in Castleford, Yorkshire, moved from making trenchcoats to non-surgical gowns. By April it had donated 100,000 items of PPE to the NHS.
Primark donated care packs of 74,000 products, such as underwear, leggings, T-shirts and towels, to NHS staff at London's Nightingale Hospital.
M&S donated pyjamas to be used as scrubs and clothing care packs for patients being discharged from hospital.
Retailers fought food poverty
Grocers donated mountains of product to food banks as demand surged.
In April alone there was an 89% year-on-year increase in those in need of the service, according to The Trussell Trust.
In the summer Manchester United and England football star Marcus Rashford put food poverty in the spotlight and forced changes to government policy. The Co-op teamed up with Rashford in a campaign to raise funds for FareShare.
They combated digital poverty, too
As life moved online, services such as Zoom took off and online shopping soared, but those without access to or knowledge of such technology risked being excluded.
Dixons Carphone worked with Age UK to distribute free tablets and provide connectivity and a dedicated tech-support phone line for older people.
Retailers returned public money
Many companies repaid cash they had accessed through government support schemes during the emergency, from furlough money to business rates relief.
Retailers as diverse as Asos and Dunelm were among those who paid back furlough money, while more than £2bn of business rates relief has been repaid or pledged by companies from AO to Pets at Home and most of the grocers.
Retailers stood up for diversity
In a year in which Black Lives Matter protests made headlines around the world, retailers signalled their commitment to diversity.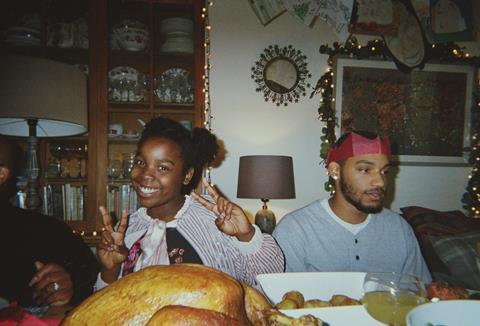 When the Sainsbury's Christmas ad attracted the bile of racists for featuring a Black family, retail peers gathered around the grocer in support.
Aldi, Asda, Co-op, Iceland, Lidl, M&S, Sainsbury's, Tesco and Waitrose & Partners joined forces with Channel 4 to create a special ad using the hashtag #StandAgainstRacism.
Retailers promoted opportunity
As job losses mounted during the pandemic, retail – famous for the shopfloor-to-boardroom career path opportunities it creates – found new ways to enable social mobility.
In October, for instance, John Lewis pledged to recruit people coming out of the care system and "help them forge a career in the Partnership".
Retailers upped the ante on sustainability
The pandemic concentrated minds about other big threats faced globally, such as climate change.
Many retailers were already making big efforts to cut their carbon footprints but in October, under the auspices of the British Retail Consortium, many of retail's biggest names, including Boots, Greggs, Next, Ocado, TK Maxx and WHSmith, came together to drive change with the ambition of a net-zero UK, ahead of the government's 2050 target.
Independent retailers made a difference locally
As people worked from home, they rediscovered the value of local high streets and the independents that trade there. And independents met heightened expectations.
Not only did they meet local needs and display the standards of service for which they are often famous, they introduced special measures to help vulnerable people and added multichannel options, such as delivery or click and collect.
Retailers ensured safe shopping
Many stores are shut, but retailers have taken every step possible to minimise risk to customers.
Deft management of queuing and in-store footfall, provision of sanitisation facilities and contactless payment options are just a few of the measures introduced.
Despite being crowded places, shops have not been centres of infection. That's just as you'd expect from an industry that puts the customer front and centre of everything.
All the best from all of us at Retail Week for a happy Christmas and a better year to come.

George MacDonald is executive editor of Retail Week.