Aldi, Ao.com and Morrisons have all featured heavily in the news over the last year, and make this year's Power List top 100.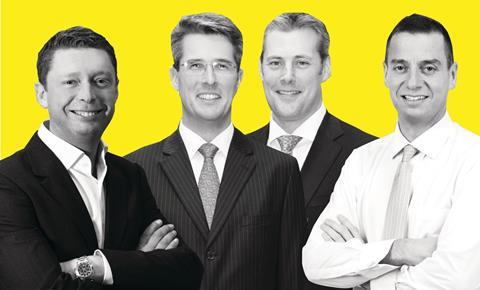 Roman Heini and Matthew Barnes, managing directors, Aldi
Aldi has had another storming year, stealing market share from the grocers and opening more stores. It has continued to convince the middle classes it's worthy of their time, and is putting pressure on businesses such as Tesco and Sainsbury's – an impressive achievement considering the long-term dominance of the big four grocers. It hasn't come quickly for Aldi – they've been in the UK for 20 years – but its consistent and persistent campaign is all the more impressive for it. Where will they be in the Power List? Find out on Wednesday.
Dalton Philips, chief executive, Morrisons
Morrisons has arguably borne the brunt of the march of Aldi and Lidl, having been slow off the market in both convenience and online. Dalton Philips has had an unenjoyable year this year, with sales and profits all falling. But will he have fallen in the Power List as well?
John Roberts, founder, Ao.com
It might be 14 years old, but Ao.com still feels like a bit of a new kid on the block – at least, it did until February this year, when founder John Roberts floated the company on the stock market. Ao.com reported in April it had achieved 40% growth in its full year sales, and while its £1.2bn float was viewed as too high by some, it has been one of the retailers setting the agenda this year. See how all this has translated for Roberts on Wednesday, in Retail Week's list of the top 100 most powerful people in retail.