Jonathan Blanchard, chief financial officer at Evans Cycles, speaks to Retail Week about his life working in retail.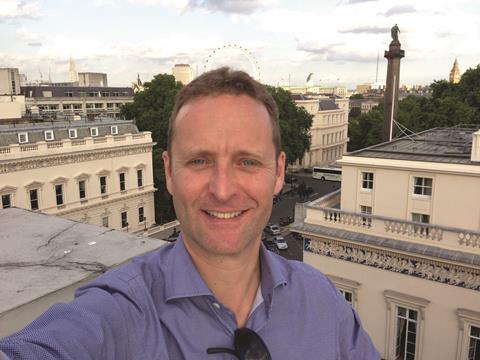 What was your first job in retailing?
A Saturday job at 16, working in the wine department in Waitrose.
Which retail company do you admire most and why?
The John Lewis Partnership.
It has a unique ownership model that is unlikely to be replicated again. In addition, it consistently delivers the retail basics of great product and customer service.
What is the trait you least like in yourself and why?
I am impatient, so I set demanding targets for myself.
Who have you learnt most from in your retail career?
I have been very lucky to meet and work with a pool of talented and inspirational people, all of whom have impacted my career.
What advice would you give someone starting out in retail?
Show total respect for the product. You don't have to love the product, but you must always respect it.
What keeps you awake at night?
These days I worry about what my children will do when they grow up.
What's the most satisfying part of your job?
Being part of a high-performing team where the chemistry works and the days are fun. This doesn't happen in every role but I have been lucky that I have experienced this more often than not.
What's your proudest achievement?
Becoming a main board finance director at 32. It was a case of 'in at the deep end' but it was a hugely important moment in my career.
What job would you have done if you hadn't become a retailer?
My first choice would be a lawyer - I love a good argument when I feel passionate about something.
What's your favourite shop?
La Fromagerie just off Marylebone High Street.
What was your last purchase?
A pair of bright yellow running shoes from Evans Cycles to help keep me fit.