Alliance Boots chief executive of health and beauty Alex Gourlay will take up his new role at Walgreens as executive vice president and president of customer experience and daily living in October. Retail Week speaks to him about his move.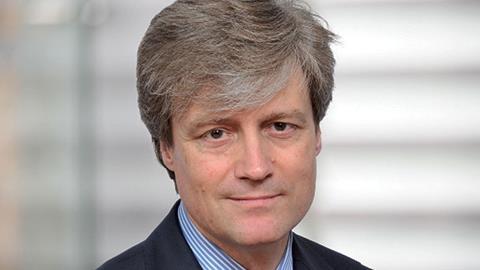 Retail Week: Congratulations on your new job. Are you looking forward to starting at Walgreens?
Alex Gourlay: It was a big decision as I've been with Boots for a very long time but it is a great opportunity to understand a different business and a different market. It's almost the perfect job.
What will you be doing there?
There's two things – I wil be responsible for the customer experience inside the Walgreens brand and I will be accountable for a chunk of what the US call 'front shop' which refers to retail sales in their stores.
It is a similar model at Alliance Boots in the way that I currently work with Stefano [Alliance Boots executive chairman] and Ornella [Alliance Boots chief executive of the pharmaceutical wholesale division], at Walgreens I will be working alongside Mark Wagner [president of community management] and Kermit Crawford [president of the pharmacy, health and wellness division].
Why did you decide to take up the role at Walgreens?
It's always about the people.
I'm really proud of what we're doing in the UK and I'm confident about how the merger is progressing. It is an opportunity to learn about another market which has the biggest healthcare and beauty-care market in the world. And thirdly I really like the Walgreens business. Both Alliance Boots and Walgreens are fantastic brands and have great people.
We have a very clear merger strategy and we are confident that we have the business in the right shape. It is a good strategy and a good delivery and my role moving to Walgreens is a natural progression.
I always believe that if you put the business first, good things will happen. The appointment was never planned, I have only been in conversations about it in the past few months. It was a joint decision between Alliance Boots and Walgreens.
What were some of your highlights at Alliance Boots?
There are a few. The first was being offered the opportunity to run my first shop and be trusted with people's care, which I don't take lightly. And then when I moved to head office and designed a programme for HR. And also the day Stefano asked me to take up the role of chief executive at the health and beauty division six years ago.
Have you replaced anyone or is it a new role at Walgreens?
It's a bit of both. Customer experience is something Walgreens wants to build on so they have more of a customer focus. I don't know what I'll be working on yet but I will bring best practice from Boots and it will help pull the businesses closer together to make it a more competitive model.
Stefano Pessina has openly spoken about what a rock you are to the Alliance Boots business, do you think it will take Alliance Boots a while to get used to the structural change?
Simon [Roberts] and Ken [Murphy] have been part of the success. [Roberts and Murphy are replacing Gourlay] But I'm always the one who gets the glory. They've done amazing jobs, they are two fantastic leaders.
Will you retain any direct responsibilities with Boots?
I will have no direct accountability to Boots.
Now you are off to Chicago, what will happen to your role as co-chair of the Government's Future High Streets Forum?
The key thing about that role was that the Boots brand was represented and as I happened to have a senior title and have an interest in the high street, the role went to me.
Boots will continue to be included in the future health of the high streets, which has been making some decent progress.
I need to speak to Mark [Prisk, local growth minister] in the next two to three weeks to discuss who would be a good successor in the role.
You have also been outspoken about the pressure of high business rates on the retail sector, what do you think of the British Retail Consortium's (BRC) decision to call for a 2% cap on increases rather than a freeze?
We have to do something about business rates because they are causing damage to the high street. The answer is not to jump at every solution and push the burdon on to someone else. I think my view is that the BRC and Helen Dickinson will be working very hard to understand the view of the industry. I trust the BRC's judgement.