It might be her first chief executive role but Karen Hubbard is well placed to take up the reins at specialist retailer Card Factory.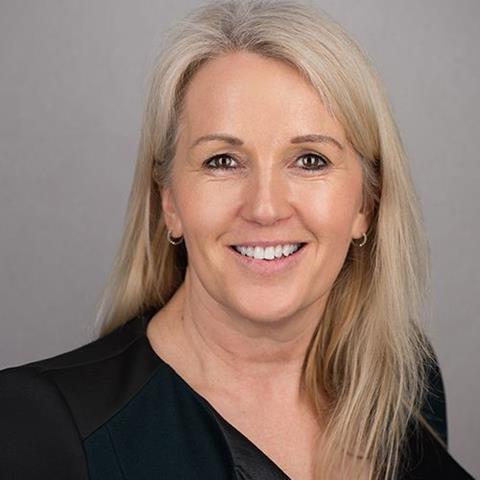 Hubbard arrives from value retailer B&M where she has been chief operating officer since 2014 and previously spent five years at Asda.
Before her stint at the Walmart-owned grocer she worked for BP Retail for nearly 20 years as its convenience director.
She spent a comparatively short amount of time at FTSE 250-listed retailer B&M, with just a year under her belt, and is understood to have had a wide-ranging remit as chief operating officer.
B&M chief executive Simon Arora told Retail Week at the time that Hubbard's remit was to lead the retailer's aggressive expansion at home and abroad.
Hubbard was regarded as the value retailer's chief executive-in-waiting but sources have speculated that her power would have been limited in that role because of the extent of influence the Arora family has within the business.
At Asda, Hubbard's roles included executive director of store proposition, executive director of property and multichannel and operations director for supermarkets.
She was appointed to the supermarket's board in 2011. During her 17 years at BP Retail she mainly worked as its convenience director, in addition to a stint as operations director for BP Australia.
'Relevant skill set'
Liberum analyst Adam Tomlinson said Hubbard has a "deep and highly relevant skill set".
He added: "The appointment seems sensible and Karen no doubt brings a huge amount of skill coming from one of the leading general merchandise companies in the UK. B&M has many similar characteristics to Card Factory, being a disruptive player challenging the incumbent players on price, quality and range."
He added: "Karen could very well bring more dynamic sourcing and merchandise skill sets to maximise the opportunity available.
Card Factory chairman Geoff Cooper indicated that Hubbard's experience in the value arena made her "the right person to take on the mantle from [former chief executive] Richard [Hayes]" in delivering the "significant growth still to come from Card Factory".
Hubbard's appointment to Card Factory comes after the company listed on the London Stock Exchange in 2014 in a bid to raise £90m.
Insiders today said they believed Hubbard was not likely to diverge from Card Factory's current strategy, citing a "meeting of minds" during the interview process.
She joins Card Factory as chief executive designate on 22 February and formally becomes chief executive in mid-April.