From Morrisons to Tesco, 2015 has already seen a spate of career changes – which moves and exits have had the biggest impact this month?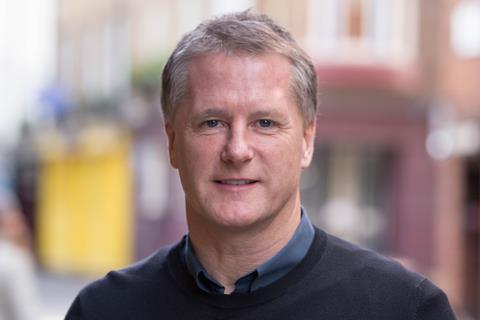 Move of the month…
…can only be the appointment of Tesco veteran David Potts as the new chief executive of Morrisons. Potts had plenty of factors in his favour in the recruitment process: he is well-known to chairman Andy Higginson, he knows retail inside out having started off stacking shelves for Tesco in 1973, and he's available to start immediately which will have given him a distinct advantage over candidates with long notice periods. It's widely acknowledged that Morrisons needs to refocus on getting the retail basics right and with that in mind Potts looks like the right man at the right time.
For a comprehensive list of retail moves in February, see the table on the right.
Promotion of the month…
…for Nigel Oddy, House of Fraser's chief operating officer. Oddy steps into the role vacated by outgoing chief executive John King, who leaves the business in good shape following a record breaking Christmas.
All change…
…at Tesco where the reshuffle continues under Dave Lewis. Andrew Woolfenden and the excellent BHS managing director Richard Price are the latest to join the Lewis revolution passing Neil McCourt, Mike McNamara, Richard Baker and Steve Strachota on their way out the door.
Surprise exit…
…for Steve Lewis at Majestic Wine who has been at the retailer for 29 years with the last six of those as chief executive. Lewis is to be replaced on an interim basis by finance director Nigel Alldritt. The revelation that Supergroup's finance chief Shaun Wills has stepped down due to personal bankruptcy also comes as a shock. Nick Wharton has been drafted in to replace Wills.
Switching codes…
…is John Allan, the experienced Dixons Carphone deputy chairman, who assumed the chairmanship of Tesco on March 1. Allan's arrival means Tesco's top three senior roles are now filled by people with no recent grocery retail experience. We await to see whether this high-risk strategy proves to be a tactical masterstroke.
Welcome back…
…to Alan Leighton, a colossus of the grocery world whose welcome return to the industry at the Co-op is a major coup for the struggling group.
And it's goodbye from…
…Michael Jack who is downing tools and retiring as chairman after 16 years on the Topps Tiles board.
Tony's trends
The start of 2015 has seen a spate of CEO departures, which begs the question, is there anything to read into this trend? I suspect it's mainly coincidence; however there's a definite sense that the churn at the top of retail businesses, particularly listed companies, is becoming increasingly rapid.
Three to five years at the helm feels like an average period for a retail leader to stay in post, after which a CEO may decide to seek a new challenge or the board may feel a fresh pair of eyes is required to iron out any kinks in a business strategy. The market is very unforgiving and so in some quarters, as in football management, there's a view that a change at the top can bring a short-term bounce in performance. In the target-obsessed world we live in that can often be reason enough to make a change.
The Anthony Gregg Partnership
Tony Gregg is chief executive of the Anthony Gregg Partnership. Founded in 2003 and located in Henley-in-Arden and London,The Anthony Gregg Partnership specialises in the consumer search market space.
You can call Tony Gregg on 01564 796830 or email him at tony@anthonygregg.com.