Internal move for M&S's new chief executive, Karen Hubbard joins Card Factory and Geraldine Higgins heads up Bonmarché's product department.
Move of the month
…can only be Steve Rowe's coronation as Marc Bolland's successor at M&S.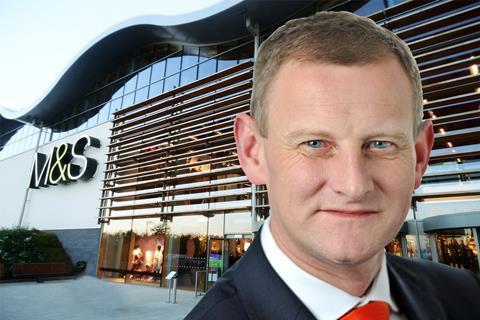 Many column inches have been dedicated to emphasising the task facing Rowe, particularly in turning around the perpetually underperforming general merchandise division. But the likeable Rowe has a lot of goodwill towards him and is well respected within the industry and by investors.
The food division performed consistently well under his leadership and he has gained enough experience within general merchandise to suggest that he's as well placed as anyone to cure it of its near eternal malaise.
It's a feather in Rowe's cap that M&S's nomination committee carried out "a rigorous assessment, development and selection process, including external benchmarking" before settling on an internal candidate. It clearly felt that after a career spent entirely with M&S Rowe had earned his shot at the top job. I would tend to agree and wish him all the best.
Move of the month II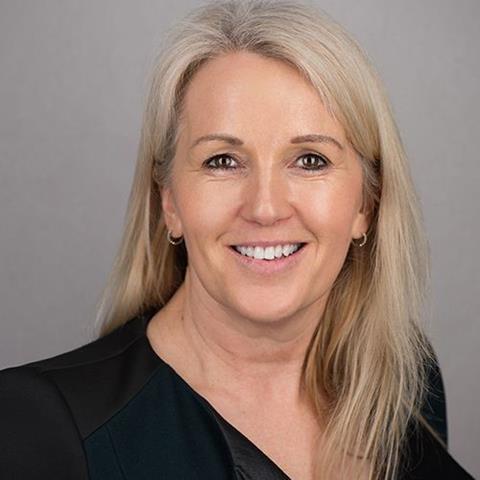 …is Karen Hubbard, B&M's chief operating officer, who joins Card Factory as chief executive designate.
Hubbard is well equipped for her first chief executive role, with razor sharp focus, relevant experience and strong track record of achievement, notably at Asda where she spent five years in a variety of roles across stores, property and operations.
Prior to Asda, Hubbard spent 17 years with BP Retail primarily as convenience director.
In at the deep end
…is Bonmarché's new product director Geraldine Higgins, who has joined the value retailer from Monsoon.
I can only speculate as to whether Higgins was aware of boss Beth Butterwick's decision to stand down at the time she accepted the role, but what I can say is that it's never ideal for any board member to join a business that is searching for a new chief executive.
Higgins' honeymoon period is likely to be short lived as she looks to inspire a turnaround in performance by delivering the struggling retailer's new product strategy.
Tony's trends
January was notable for two long-term interim appointments being made permanent, which in my book is sufficient to qualify it as a trend.
Andy Atkinson has been made Morrisons's permanent marketing and customer director after nearly a year covering the role, and Paul Allen has been confirmed as chief executive of Monsoon after a similar amount of time as interim boss. The promotions are well deserved and I expect both to excel in their positions.
The appointment of an executive to a key position on an interim basis has appeal for both parties. It allows both sides to take a good look at how the other works before deciding on whether the fit is right.
For the retailer it removes some of the risk in making a permanent appointment that it later comes to regret, while the employee has a prolonged period of time to weigh up the pros and cons of the new position and consider how it aligns with their personal and professional ambitions, with no loss of face should they ultimately consider it to be the wrong move at the wrong time.
Both Morrisons and Monsoon have clearly found the right match in Atkinson and Allen. I expect other retailers to follow their lead.
People moves in January 2016 – the list in full
| Name | Job role | Company exiting | Company joining | Job role |
| --- | --- | --- | --- | --- |
| Karen Hubbard | chief operating officer | B&M | Card Factory | chief executive |
| Steve Rowe | executive director of general merchandise | internal promotion | M&S | chief executive |
| Marc Bolland | chief executive | M&S | | |
| Geraldine Higgins | brand director | Monsoon | Bonmarché | product director |
| Phil Mickler | chief financial officer | Whistles | Jack Wills | chief financial officer |
| Ian Johnson | chief financial officer | Jack Wills | | |
| Sir Ian Cheshire | | | Debenhams | non-executive chairman |
| Andy Atkinson | interim marketing director | internal promotion | Morrisons | marketing director |
| Fiona Lambert | vice-president for own brand development and design | Asda – George | | |
| Paul Allen | interim chief executive | internal promotion | Monsoon | chief executive |
| Kate Walmsley | Topshop | digital director | Warehouse | customer director |
| Rakhi Parekh | | | Kingfisher | non-executive director |
| David Robinson | chief operating officer | Argos | Conviviality | managing director, Conviviality Retail |
| Mark Simmonds | | Mitchells & Butlers | Conviviality | commercial finance director, retail |
| Andrew Harrison | deputy chief executive | Dixons Carphone | Ocado | independent non-executive director |
| Lord Rose | chairman of the nomination committee | Ocado | | |
| Alex Mahon | senior independent director | Ocado | | |

You can call Tony Gregg on 01564 796830 or email him at tony@anthonygregg.com. Tony Gregg is chief executive of the Anthony Gregg Partnership. Founded in 2003 and located in Henley-in-Arden and London,The Anthony Gregg Partnership specialises in the consumer search market space.