Vice-president of Amazon Fashion Europe new chief at Debenhams; Rowe cuts M&S management; Jody Ford to replace Stan Laurent at PhotoBox.
View the full directory of people moves in May by clicking here.
Move of the month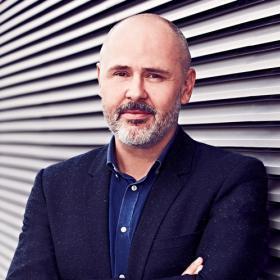 …is the news that Debenhams has ended its long search for a new chief executive following the appointment of Sergio Bucher. Currently vice-president of Amazon Fashion Europe, Bucher is not a familiar name on the UK retail scene and could be seen as an unusual choice. But the fact the Debenhams board, led by chairman Sir Ian Cheshire, have unearthed a candidate who boasts experience in fashion, impeccable brand building credentials and expertise in ecommerce is testament to the strength and depth of the search. Bucher's track record working for Puma and Nike will stand him in good stead to drive the development of Debenhams's own brands, but it's his wealth of ecommerce and international expertise that is likely to have swung the decision his way as Debenhams seeks to establish its reputation as an international multichannel retailer. There will be no shortage of interested parties eager to see if Debenhams's surprise choice of leader proves an inspired hire.
All change at M&S
…where new boss Steve Rowe has acted swiftly, and decisively, to slim down the retailer's 20 strong management board with some notable casualties. They include digital director David Walmsley, kidswear and home director Stephanie Chen and international director Costas Antimissaris. Also moving on are store environment and product presentation director Florence De Boosere and Middle East regional director Mark Koprowski. As part of the reshuffle, aimed at streamlining decision making, Patrick Bousquet-Chavanne becomes executive director of customer, marketing and Marksandspencer.com having formerly held the role of marketing and international director.
A man of David Walmsley's pedigree was never going to stay on the jobs market for long and sure enough he has already landed a new role as chief customer officer of House of Fraser.
Also assuming a chief customer role is New Look's marketing director Gill Moore who has swapped one fashion retailer for another by joining Monsoon Accessorize in the newly created chief customer officer position.
Snap exit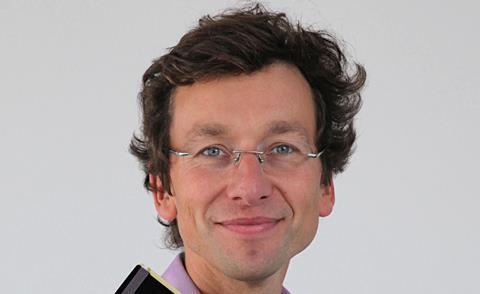 …for Stan Laurent who has left Photobox following a decade at the helm of the company. Laurent will be succeeded in July by California-based eBay executive Jody Ford who in his current role heads up global growth for eBay. Laurent's legacy is a company that generates turnover more than 20 times in excess of what it did in 2006 when he joined the business with much of the growth coming through strategic acquisitions, most notably Moonpig. He now plans to indulge his entrepreneurial side by scaling up a disruptive technology business, a process he believes will take five to ten years.
Switching codes
…is DFS's well regarded HR director Andy Stephenson who is swapping couches for cars in his new role as HR and customer director at motor retailer Lookers. Stephenson will be responsible for talent acquisition and resource management in the newly created role and, with his wealth of experience acquired at DFS as well as B&Q, Vodaphone and Virgin Media, is sure to be an asset for the business.
Tony's trends
…if, like me, you can't wait for the EU referendum to be over and done with then we can at least rejoice in the fact that we're finally entering the closing stages of what has felt like an interminably long campaign. My sense is that, regardless of their support for Remain or Leave, retailers will feel similarly relieved once the votes are counted because of the uncertainty the referendum has created for businesses. And while I think it would be a stretch to say it has had a significant effect on the jobs market, I do believe that a small, but significant, minority of businesses are holding off on recruitment plans until after 23 June, and hence there's every chance we'll see a spike in recruitment activity once the dust has settled in late summer and early autumn.
I must also express my sympathies and best wishes to the thousands of employees affected by the demise of BHS and Austin Reed. One can only hope that the affected employees find new work within the sector very soon.
People moves directory
| Name | Job role | Company exiting | Company joining | Job role |
| --- | --- | --- | --- | --- |
| Emmanuel Gintzburger | Worldwide retail and wholesale director | Yves Saint Laurent | Kering | Chief executive of Alexander McQueen |
| Andy Stephenson | HR director | DFS | Lookers | HR Director |
| Gill Moore | Group marketing director | New Look | Monsoon Accessorize | Chief customer officer |
| Patrick Bousquet-Chavanne | Executive director for marketing and international | internal promotion | M&S | Executive director of customer, marketing and M&S.com |
| David Walmsley | Digital director | M&S | House of Fraser | Chief customer officer |
| Stephanie Chen | Trading director for home and childrenswear | M&S | | |
| Costas Antimissaris | International director | M&S | | |
| Florence De Boosere | Global director for store environment and product presentation | M&S | | |
| Mark Koprowski | Regional director | M&S | | |
| Andy Tudor | Business systems controller | Debenhams | Monsoon Accessorize | Head of IT |
| Matt Taylor | Associate partner | MMX Retail | Smiggle | Head of property, UK |
| Stan Laurent | President and chief executive | PhotoBox | | |
| Jody Ford | Head of global growth | eBay | PhotoBox | Chief executive |
| Simon Rosenberg | | | Musto | Head of retail |
| Phil Lewis | Senior director of product management and ecommerce for Asia Pacific | Ralph Lauren | Boden | Director of digital experience |
| Sergio Bucher | Vice-president Amazon Fashion Europe | Amazon | Debenhams | Chief executive |
| David Mulligan | Municipal finance director | Shanks Group | Hornby | Interim finance director |

Content provided by Anthony Gregg Partnership.
You can call Tony Gregg on 01564 796830 or email him at tony@anthonygregg.com.
Founded in 2003 and located in Henley-in-Arden and London,The Anthony Gregg Partnership specialises in the consumer search market space.