All change across the retail sector as John Dixon makes a surprise exit from M&S and Gary Mills becomes Morrisons' retail director.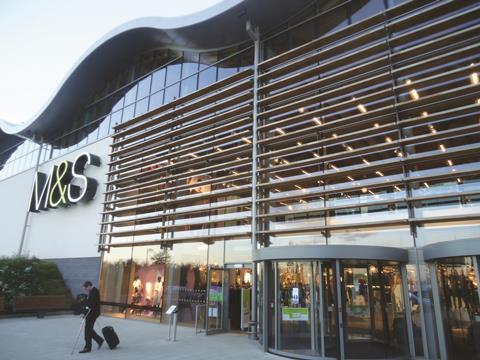 Surprise exit…
…for John Dixon who announced his departure from M&S to take up an unspecified chief executive role elsewhere. Steve Rowe moves up to head M&S's general merchandise division in Dixon's stead while Andy Adcock will replace Rowe as head of food on an interim basis.
M&S lifer Dixon has made no secret of his ambition to become a chief executive and was among the bookies' favourites to take over from Sir Stuart Rose in 2009 prior to Marc Bolland's appointment.
Some commentators have taken his exit as a sign that Dixon has been overtaken by Rowe in the pecking order to succeed Bolland; others believe it's an indication that Dixon sees no prospect of Bolland vacating the chief executive's role any time soon.
Personally, I would not discount Dixon from ending up as M&S's chief executive at some point in the future. A stint as chief executive of a different business where he can build on his already extensive experience may put him in a strong position to return to lead M&S a few years down the line.
For a comprehensive list of retail moves in June, see the table on the right.
Move of the month…
…is Gary Mills joining Morrisons as group retail director having previously held the same role at Tesco.
Mills is another classic retail operations man of the same mould as his new boss David Potts. He brings with him an obsessive focus on the customer and will drive high standards of execution at Morrisons.
Mills has 30 years of retail experience including a spell running Tesco's business in Northern Ireland. He left the grocer earlier this year as part of Dave Lewis's restructuring and may not be the last executive to swap Hertfordshire for Yorkshire in the months ahead.
Promotion of the month…
…goes to Ao.com's Mark Higgins who moves to the newly created standalone role of chief financial officer, a role previously undertaken by Steve Caunce in combination with the role of chief operating officer.
Higgins' promotion from group finance director means Caunce will be free to focus on operational matters. Higgins joined Ao.com in July 2011 having formerly held senior roles at Phones 4u founder John Caudwell's Caudwell Group.
Switching roles…
…is Halfords' new chief financial officer Jonny Mason whose entry into the world of bikes and cars is a marked departure from the business of chickens that he leaves behind at poultry supplier Scandi Standard.
Mason has accumulated a list of impressive employers during his career having held finance and commercial roles at the likes of Sainsbury's, Odeon, Shell and construction firm Hanson. He replaces Andrew Findlay at Halfords, who was poached by EasyJet in April.
All change at…
…Homebase where Echo Lu has begun the process of reshuffling her executive team following the departures of marketing director Jo Kenrick and retail operations director Graham Heald.
Both Kenrick and Heald sit on Homebase's six-strong executive board and their departure offers Lu the opportunity to stamp her mark on the retailer's leadership team.
Tony's trends
December and August are traditionally the quietest months of the year in the world of retail recruitment, but even as the holiday season enters full swing the phone continues to ring off the hook.
The jobs' market is as buoyant as I can remember it in 12 years' running the Anthony Gregg Partnership, for which I think there are several explanatory factors.
First, the election result has brought a degree of certainty to the market that hasn't been present in recent years, and secondly, there is growing confidence that the economic recovery is, if not assured, then a long way down the road to completion.
The effect is two fold as not only are businesses prepared to make more changes in order to gain an edge in a hugely competitive market, but employees who may have hunkered down to ride out the economic downturn now feel confident enough to seek a new opportunity.
So here is to a busy summer (holidays permitting) and a prosperous second half to 2015.
The Anthony Gregg Partnership
Tony Gregg is chief executive of the Anthony Gregg Partnership. Founded in 2003 and located in Henley-in-Arden and London,The Anthony Gregg Partnership specialises in the consumer search market space.