All change across the retail sector as John Browett joins Dunelm, John Lewis bolsters its top team and another exit at Morrisons.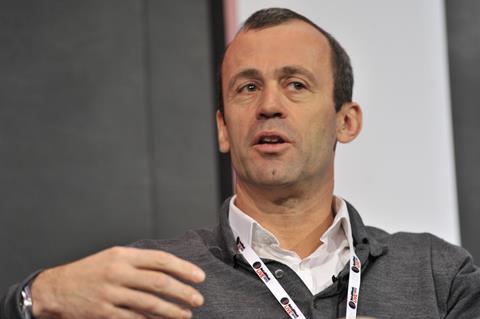 Move of the month…
…is for former Monsoon and Dixons boss John Browett who joins homewares specialist Dunelm, initially as chief executive designate, before taking over permanently from Will Adderley in January 2016.
It feels like Browett has been linked with every chief executive vacancy going since he tendered his resignation from Monsoon in February and the choice of Dunelm is an interesting one. It represents another new category for Browett who is already regarded as one of retail's great all-rounders having worked in fashion at Monsoon, technology with Dixons and Apple and grocery at Tesco.
But it's likely to be Browett's reputation for building digital capabilities that Dunhelm found most attractive. The homewares retailer has made no secret of its desire to grow its online business and in Browett it may have found its perfect match.
For a comprehensive list of retail moves in June, see the table on the right.
Promotion of the month…
…is at John Lewis Partnership, which has dipped into its deep pool of talent to fill a number of senior positions, mostly within the finance team.
The group's former managing director of partnership services, Patrick Lewis, will take the role of group finance director in September; Loraine Woodhouse, who is currently acting group finance director, will become the new finance director of Waitrose in October; and Bérangère Michel will leave her position as director of supply chain strategy at John Lewis to become the retailer's finance director from September.
Michel takes over from Rachel Osborne, who is leaving to take up a new role at Vodafone, while Woodhouse replaces Tom Athron, who moves to the reinstated post of group development director.
Switching roles…
…is Tesco's new chief technology officer Edmond Mesrobian who the grocer has lured from Expedia where he held the same role.
Not only is Mesrobian switching roles, he is also switching countries from his current base on the US west coast to Tesco's HQ in Welwyn Garden City.
Adapting to the British climate may not be the only challenge facing Mesrobian as he looks to contribute to the turnaround at the grocery giant.
Another exit…
…at Morrisons where HR director Emily Lawson becomes the latest senior manager to leave the grocer bringing the total number of executive board departures under David Potts to eight.
And finally…
…Sports Direct has appointed a chief financial officer a mere 18 months after Bob Mellors stepped down for health reasons.
Matt Pearson's promotion from group financial controller with the rather big caveat that his is only an acting chief financial officer's role; nevertheless after a year and a half of nervousness and growing irritation within the City, investors have a finance kingpin they can hold to account and someone they hope will challenge the hegemony of Mike Ashley.
Tony's trends
While the issue of Britain's role in Europe continues to feature prominently on the political agenda, B&Q has been building its own European union in the boardroom.
New Kingfisher chief executive Véronique Laury has clearly demanded an international scope to the recruitment process with the result being the arrivals of a Dane, Michael Loeve, as B&Q's new chief executive, a Frenchman, Alexandre Chabry, as commercial director and a German, Sandra Dembeck, as finance director.
After years of unspectacular performance under a long-serving, largely British team, my guess is that owner Kingfisher feels it's time for an injection of new ideas from people seeing the UK DIY market through a fresh pair of eyes.
Culturally, the influx of European talent may be challenging for senior managers used to working under a British executive team and we should expect further departures in the months ahead as Loeve assesses the personnel under his command; but the breadth of international experience the trio, along with Laury, bring to B&Q could see it introduce some intriguing new concepts to the UK retail scene.
The Anthony Gregg Partnership
Tony Gregg is chief executive of the Anthony Gregg Partnership. Founded in 2003 and located in Henley-in-Arden and London,The Anthony Gregg Partnership specialises in the consumer search market space.