Sir Philip Green's Arcadia Group is in a state of flux after a flurry of resignations by executives from Evans, Topshop, Burton and Miss Selfridge.
Another week, another significant departure from Arcadia.
This time it's long-serving Evans boss Fiona Ross who will step down after almost 30 years with the group and nearly a decade as managing director of the women's fashion chain.
News of her departure comes hot on the heels of Mary Homer's decision to leave Topshop to take up the chief executive role at The White Company, and follows a spate of recent exits from Arcadia that includes Burton managing director Wesley Taylor and Miss Selfridge creative director Yasmin Yusuf.
Domino effect
It's easy to seize on such an exodus as evidence of problems at the top of Arcadia.
That may well be the case – the group has not historically had a large turnover of senior staff and so a raft of resignations is bound to raise eyebrows, especially when the departure of Taylor was reported to have been somewhat acrimonious.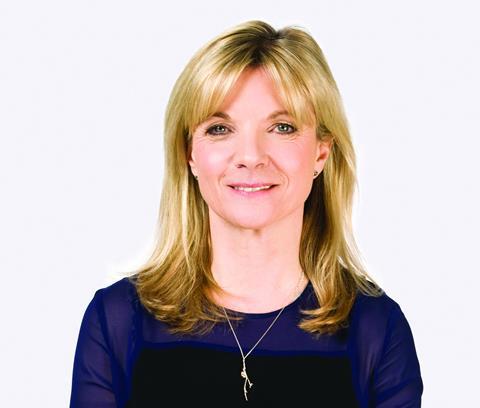 But there may also be a domino effect at play here where one significant departure leads to other long-serving employees reflecting on their own circumstances and future career plans.
Both Ross and Homer have spent most of their working lives at Arcadia and perhaps felt it was time for a change of scenery.
Nevertheless, Arcadia is clearly in a state of flux. Ross is being replaced by Anne Secunda, who will combine running Evans with her current role as managing director of stablemate Wallis.
It remains to be seen whether such an arrangement is sustainable in the long-term and it may prove to be a stop gap until a permanent successor to Ross is found.
Integrated strategy
Such shared responsibility is not unusual within the group, however. Integration has always been a philosophy at the heart of Arcadia's strategy.
Craig McGregor, another recent leaver, held the role of retail director for both the Topman and Topshop brands, while Matt Brewster – who has also reportedly handed in his notice – currently holds the position of Topshop-Topman global commercial director.
Taylor, for his part, held joint responsibilities for menswear at Burton and BHS as long ago as 2009.
Perhaps Sir Philip Green feels further integration is in the long-term interests of the group? Maybe he simply want to freshen things up? Or perhaps there is genuine discontent among his leadership team?
Whatever the truth, at a time of such upheaval it feels like a period of stability is in the interests of both Sir Philip and his fashion empire.
Name
Job Role
Company Exiting
Company Joining
Job Role
Maddie Melson
Director of customer insight
House of Fraser
Amara
Chief customer officer
Gary Kibble
Marketing director
Mothercare
Sainsbury's Argos
Marketing director
Matt Stringer
UK managing director
Internal promotion
Mothercare
Global product officer
Kevin Rusling
International director
Monsoon Accessorize
Mothercare
International managing director
Karl Doyle
Group product director
Mothercare
Kirsty Homer
Director, personnel group and Partnership services
John Lewis Partnership
Mothercare
Director of HR
Keith Basnett
Former chief operating officer
Yodel
Mothercare
Global supply chain and business transformation director
Craig McGregor
Retail director
Topshop-Topman
Specsavers
Retail director
Jonathan Fearn
Finance director
Internal promotion
Shoe Zone
Chief financial officer
Jonathan Crookall
Group HR director
Halfords
Conviviality
Group HR director
John Cleland
Chief executive
Dobbies
Nicholas Marshall
Former chief executive of Wyevale Garden Centre
Dobbies
Chief executive
Harm Ohlmeyer
Senior vice president for digital brand commerce
Internal promotion
Adidas
Chief financial officer
Robin Stalker
Chief financial officer
Adidas
Marcus East
Digital director
Marks & Spencer
Ricky Wilson
Head of M&S.com operations
Internal promotion
Marks & Spencer
Head of online trading and merchandising for clothing and home
Mark Breitbard
Chief executive
The Gymboree Corporation
Gap Inc
Chief executive of Banana Republic brand
Clare Waight Keller
Creative director
Chloe
Givenchy
Artistic director
Arslan Sharif
Chief customer officer
Missguided
Trevor Masters
Chief executive of Tesco International
Tesco
Tony Hoggett
UK chief operating officer
Internal promotion
Tesco
Chief executive, Asia
Matt Simister
Commercial director, fresh food and commodities
Internal promotion
Tesco
Chief executive, central Europe
Daniel Bernard
Chairman
Kingfisher
Retiring
Andy Cosslett
Chairman
Rugby Football Union
Kingfisher
Chairman
Tony Page
Chief executive
Tofs
Alistair McGeorge
Tofs
Interim chief executive
Phillipa MacDermott
Buyer
Laura Ashley
Feather & Black
Head of Buying
Mary Homer
Managing director
Topshop
The White Company
Chief executive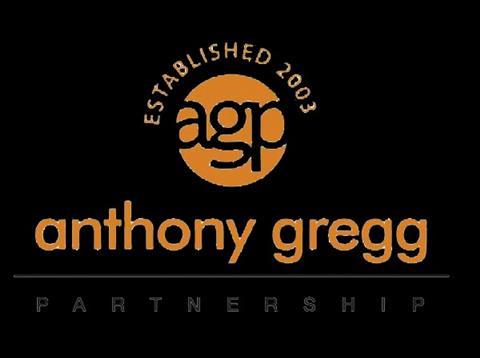 Content provided by Anthony Gregg Partnership.
You can call Tony Gregg on 01564 796830 or email him at tony@anthonygregg.com.
Founded in 2003 and located in Henley-in-Arden and London, The Anthony Gregg Partnership specialises in the consumer search market space.


Tony Gregg is chief executive of retail executive search specialists Anthony Gregg Partnership and an award-winning, master executive coach.