Furniture and interiors specialist Oka has appointed Octavia Morley as chief executive as it prepares for a new phase of growth.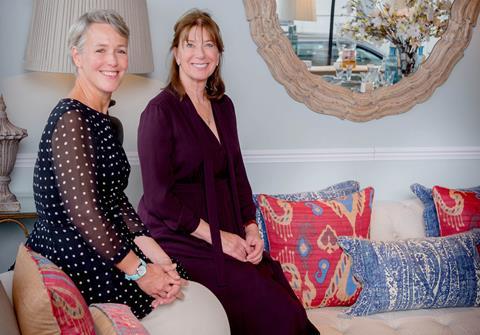 Morley, who has previously held senior roles at retailers including Asda and Woolworths and was most recently managing director of Crew Clothing, took up the post this week.
Oka co-founder and former chief executive Annabel Astor will remain closely involved in the business as executive vice-chairman and focus on Oka's product and brand.
Morley, who was ecommerce managing director at Asda for two years, will aim to build Oka's multichannel operations.
Originally founded as a catalogue business it has been growing strongly online and the intention is to double store numbers to about 22 over the next three years. At present the retailer's stores are concentrated in the south of England.
Astor said: "We are delighted to welcome Octavia to the Oka team and I look forward to working with her closely as we seek to unroll our ambitious plans for our retail portfolio over the next few years.
"Octavia's experience within the retail industry is second to none and as we continue to go from strength to strength, I look forward to her lending her expertise to the Oka success story."
Morley said Oka was a "unique lifestyle brand" that she was confident she could help achieve further success.
She said: "There aren't that many brands with the same level of integrity. It's lovely to find something you can grow and build."
In its most recent year, Oka posted pre-tax profit up 16.7% to £1.6m. Turnover increased by 10% to £19.9m, helped by a strong performance from its interior design service and trade department, which was ahead by almost 43%. Online sales climbed 23%.
Oka also recently appointed Peter Chappelow, a former chairman of MandM Direct, as chairman.