It feels particularly appropriate that Alannah Weston has become chair of one of the UK's most well-known retail brands in a week when MPs have taken the radical step of declaring a climate emergency.
Weston, who succeeds her father W. Galen Weston as Selfridges chair, is one of the retail industry's most prominent campaigners on environmental issues and has been influential in baking sustainability into the DNA of the Selfridges brand.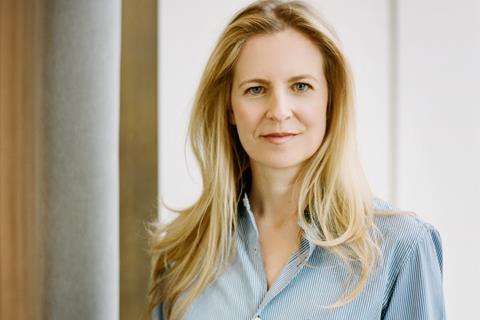 What started with Selfridges' Project Ocean campaign in 2011, in which the retailer pledged to sell only non-endangered fish in its stores, has evolved into a fully rounded campaign that has seen Selfridges take a leading position on issues such as removing single-use plastics and carrier bags and stocking responsibly sourced products.
These are issues close to Weston's heart, but there's also a more hard-nosed business rationale to her activism that less progressive retailers and their leaders would do well to learn from.
The public's appetite for brands that act as good corporate citizens is increasing all the time. Young people, in particular, are hugely engaged in issues around climate change and environmental loss as shown by the recent school strikes.
Weston, a former journalist who has been creative director of Selfridges since the Weston family bought it in 2004, is savvy enough to know that its customers – both of the present and the future – are looking for products and experiences that don't come at a cost to the planet.
She recently told Retail Week: "We have to change the way we do business for the future. The retailers that will be successful are going to be the real innovators; the ones that are happy to really rethink their business models and how to approach these problems and offer solutions in ways that are sustainable."
"Selfridges is disproving the outdated notion that sustainability and profitability do not go hand in hand"
While many retailers are, quite rightly, obsessing over what digital transformation means for their business model, Selfridges is showing that the successful brands of the future will be more socially, as well as digitally, plugged in.
At the same time, it is disproving the outdated notion that sustainability and profitability do not go hand in hand. The retailer has performed consistently well over recent years, achieving enviable margins, and most recently reporting a record-breaking Christmas sales performance.
Much credit is due to Weston who has reinvigorated the in-store experience through experiential events and innovative services such as a faith and meditation room and a theatre desk operated by Time Out.
Her ascent to an even more prominent role in retail gives her the opportunity to further strengthen Selfridges' sustainability credentials and – if she so chooses – use her platform to advocate for change across the retail sector and beyond.
Content provided by Anthony Gregg Partnership.

You can call Tony Gregg on 0207 316 3146 or email him at tony@anthonygregg.com.
Founded in 2003 and located in central London, The Anthony Gregg Partnership specialises in the consumer search market space.