Presca will become the footwear retailer's third boss in four years when he takes the reins in March, ending an eight-month search for a replacement for Mike Shearwood who left following allegations of misconduct in June.
When Presca jets into the West Country from his home in Italy he will find a company requiring major surgery to address the well-publicised operational issues that have led to a slump in sales and profitability.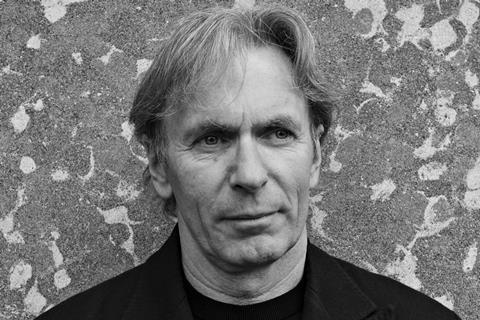 Quite sensibly, he has immediately sought to manage expectations by highlighting the challenges facing Clarks and the "need to adapt to a rapidly evolving consumer environment". His suggestion that Clarks has "the competencies and assets to return to sustainable growth and profitability in the course of the next few years" is cleverly worded to dampen any expectation that he will deliver instant results.
Certainly, Presca's credentials as a fashion and footwear expert are not in doubt. He was chief executive of Italian footwear brand Geox for five years and has senior roles at Diesel, Citizens of Humanity, Levis Strauss & Co and Lotto on his résumé. Most recently, Presca was chief executive of Italian fashion label Golden Goose.
New regime
But with no prior experience of UK retail, his appointment comes with a strong element of risk for a family-owned business rooted in British heritage and tradition, and for which the UK market still accounts for over a third of sales.
I have written before about how heading up a family firm can present challenges for an outsider. Family members invariably have strong views about the strategic direction of the business and can often be wedded to historical ways of working. While they may think they want somebody to challenge the status quo, in reality, attempts at significant change can lead to discord and distrust.
Clarks also operates within a very specific cultural context with its Quaker values and a head office located Street, Somerset.
Presca will need to take Clarks' investors with him on a transformational journey that undoubtedly needs to happen. Yet for all the challenges the company faces, we're still talking about the largest footwear retailer in the world with over 1,500 stores and an annual turnover of £1.5bn.
Presca's first task will be to work with interim chief executive Stella David to ensure a smooth transition to his new regime.
The odds seem stacked against him, but if the Italian can transform Clarks into a leaner, more agile business, the gamble to appoint him will have paid off.
Content provided by Anthony Gregg Partnership.

You can call Tony Gregg on 0207 316 3146 or email him at tony@anthonygregg.com.
Founded in 2003 and located in central London, The Anthony Gregg Partnership specialises in the consumer search market space.