It will very soon be the end of an era at Pret A Manger, following the news that Clive Schlee will step down as chief executive at the end of September after 16 years leading the business.
Schlee will be replaced by Pret's chief operating officer Pano Christou, who has worked for the high street food chain for the best part of two decades.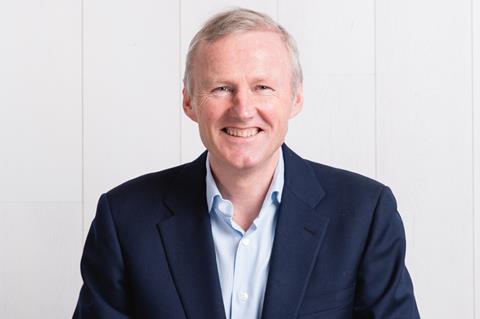 Pret chair Olivier Goudet describes Schlee as "the beating heart of Pret" and it's no exaggeration to say the Oxford University graduate, who spent the first half of his career in the investment sector, has transformed the business.
Under his leadership, sales have grown tenfold to over £1bn and the brand now has a footprint of 550 shops across nine markets.
The UK remains by some way Pret's largest market and it's here where Schlee's legacy will arguably be most visible. The growth of Pret's store estate, in the south of England and London in particular, has been astonishing and the brand has been at the forefront of a number of new industry trends and initiatives.
Pret was one of the first high street food brands to recognise the growing trend for vegetarianism when it launched its Veggie Pret pop-up in Soho in 2016.
The Veggie Pret brand has since expanded to three further locations across London and Manchester and is set to grow even faster following the recent purchase of rival high street chain Eat, whose outlets Pret intends to turn into Veggie Prets where possible.
Formidable legacy
Schlee has also proved effective at responding to a crisis. The business found itself under fire in 2016 following the tragic death of teenager Natasha Ednan-Laperouse, who had an allergic reaction on a flight after eating a Pret baguette.
Following an inquest last year when the coroner expressed concern about the adequacy of current labelling regulations, Pret has piloted and is now rolling out full ingredient labelling across all of its pre-packed foods; a move that has influenced a recent government decision to make full ingredient labelling a legal requirement for food-to-go brands by 2021.
"Schlee marked himself out as a chief executive prepared to be both a visible face of his brand and a thought leader in his industry"
By publishing a regular blog in which he openly tackles some of the biggest questions facing the business (example: "Should Pret introduce a plastic bottle deposit scheme?"), Schlee marked himself out as a chief executive prepared to be both a visible face of his brand and a thought leader in his industry.
Schlee will remain involved with Pret as a non-executive director and, one would assume, an important source of wisdom for Christou.
Christou has worked his way up through the ranks at Pret having joined as an assistant manager at its Carnaby Street store 19 years ago. He knows the business inside out and is the obvious candidate to build on Schlee's formidable legacy.
Content provided by Anthony Gregg Partnership.

You can call Tony Gregg on 0207 316 3146 or email him at tony@anthonygregg.com.
Founded in 2003 and located in central London, The Anthony Gregg Partnership specialises in the consumer search market space.