Management restructures are very much de rigueur as retailers adapt to changing market conditions and look to capitalise on their strengths.
Electricals etailer AO.com is the latest to switch around its top team as it looks to grow the brand at home and abroad.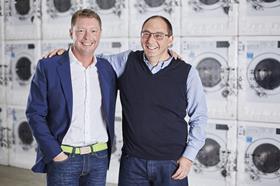 The key changes see Danny Emmett promoted to the new role of UK chief operating officer and Alpay Guener assumes the same role in Europe, to drive AO.com's growing business in Germany and the Netherlands.
A few weeks ago, I wrote about Ikea having a unique people culture. AO.com also falls into that bracket. It is famously unconcerned by people's qualifications, or lack of them, preferring to focus on their outlook, values and personality during the recruitment process.
For those that fit the AO.com mould, the opportunities to progress are excellent with Emmett being a case in point. The economics graduate and accountant has been with the business since 2009, working his way up the ladder through roles in operations, supply chain and purchasing.
Part of the furniture
Emmett's average time in a role before gaining promotion is a little over a year, which shows how highly he is regarded by AO.com's top brass and how willing management is to advance talent within the organisation.
Emmett will report to chief executive Steve Caunce, another person who is steeped in AO.com's culture having worked 13 years alongside founder John Roberts.
Roberts, who remains with the business as executive director, is a passionate believer that AO.com's culture is a key differentiating factor for the business, more so than price, proposition or range. People tend to stay with the company and become part of the fabric, which motivates them to deliver the high levels of customer service AO.com is known for.
As the company grows it will need to consider bringing in talent from outside the business. Guener, for instance, joined as retail director from Germany and will now head up operations in Europe.
But with the ebullient Roberts focusing his energy on innovation and inspiring AO.com's people, don't expect the business to lose its sense of self any time soon.
Content provided by Anthony Gregg Partnership.

You can call Tony Gregg on 01564 796830 or email him at tony@anthonygregg.com.
Founded in 2003 and located in Henley-in-Arden and London, The Anthony Gregg Partnership specialises in the consumer search market space.