Monsoon Accessorize finance director David Jones has been made redundant as the retailer moved half its operations from its London head office to its distribution centre in Wellingborough.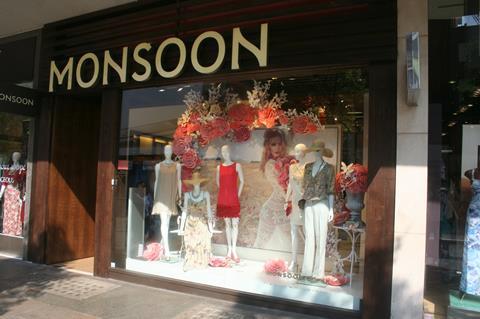 Monsoon Accessorize hopes to make efficiencies across the business with the move.
Chief commercial officer Steve Back said: "As with most retailers on the high street at the present time we are reviewing costs across our business. This includes staffing costs and the occupation costs of our property portfolios."
Sources claimed that redundancies are being mulled at the retailer, but Back said: "Monsoon Accessorize is not anticipating an increase in redundancies beyond what is necessary for the day-today efficient running of the business."
Head of licensing Janet Martin has left Monsoon Accessorize after being hired by Jigsaw as its director of licensing. Her position was not part of the restructuring.
Reports last week had also indicated that Monsoon Accessorize was mulling store closures. However, Back said there are plans to open 200 stores globally next year.
"We will continue to open new stores and refurbish existing ones both in the UK and internationally," said Back.
In May, Monsoon Accessorize revealed record pre-tax profits of £98.2m for the year to August 28 2010. The retailer said it would "continue to consolidate and improve its UK store portfolio and web offering, using internally generated funds".