Departing Waitrose boss Mark Price has ruled out a return to retail when he leaves the grocer in April after 33 years.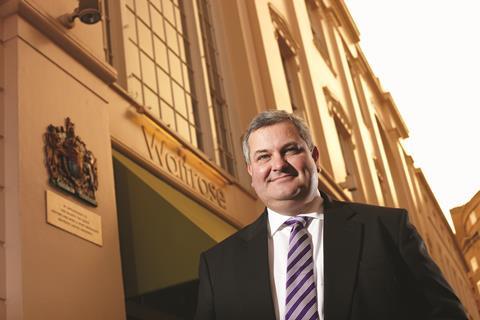 Price told Retail Week that he regards his greatest achievement as defying the critics who predicted Waitrose would be a casualty of the recession. The upmarket grocer has emerged as one of the most successful supermarket groups despite the flight to value from British consumers.
It was revealed this morning that Price will step down from Waitrose and from his role as deputy chairman of the John Lewis Partnership in April.
Price said he was leaving Waitrose to focus on applying for the chairman role of Channel 4, where he will be appointed interim chairman when Lord Burns steps down early next year.
On whether he had come to the end of his retail career, Price said: "I would think so. I might end up with a chairmanship of an FMCG brand, but I can't see myself getting back into retail.
"If something came up at the luxury end of the market, I may do that."
Proud legacy
Price said he was proud of what he and his colleagues achieved under the 10 years of his leadership.
He said the standout achievement was emerging as a winner during the recession, and since.
"In 2007 analysts said Waitrose would be one of the big casualties of the economic downturn. But incredibly we've been one of the big winners," said Price. "That's the thing, we've defied the critics."
Price listed key initiatives that moved the dial, including the success of the Duchy and Essentials brands, the myWaitrose loyalty scheme and the recently launched Pick Your Own Offers programme.
"The team's been brilliant in innovation, entrepreneurism and sheer hard work," said Price.
"It's all about the colleagues and customers. Giving them the space to flourish and do well and innovate."
Nothing to do with politics
Price maintained that he was not leaving due to politics within the John Lewis Partnership. Since being appointed deputy chairman in 2013, he had been tipped as a potential successor to chairman Sir Charlie Mayfield.
"It's nothing to do with politics," said Price. "I've been at Channel 4 for five years, I had the opportunity to apply for the chairman role and it feels like a good move. The opportunity has come up now, you've got to step through that door when it opens.
"That would be great if it came off. I can't apply in secret as it's clearly a very high-profile role."
Price will also publish three books next year, one on business and the power of employee engagement, another on food and his first children's book.
He has been commissioned to publish further books in 2017, including one on lessons in business.
Price will also lecture on business, and will work with a consultancy in the area of employee engagement.