Majestic Wine has appointed James Crawford to the position of chief financial officer as the retailer enters a "growth phase".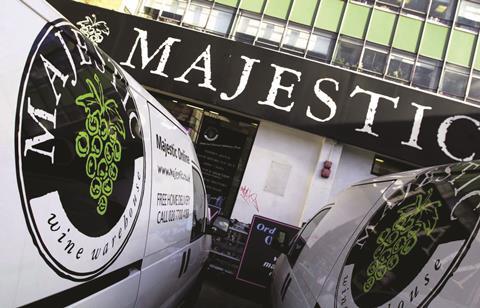 Crawford, who is at present finance director of Naked Wines, which was recently acquired by Majestic, will succeed incumbent Nigel Alldritt.
The shift of responsibilities will be effective from tomorrow, but Alldritt will stay with Majestic until early November to ensure a smooth transition.
Crawford has been with Naked Wines since March 2014 and previously worked for drinks giant Diageo in the UK and North America.
Majestic Wine chairman Phil Wrigley said: "Following our acquisition of Naked Wines the enlarged Majestic business has entered a new and exciting growth phase as we capitalise on our complementary skills in stores and online.
"The next three years will be a period of rapid development as we transform the enlarged business into a multichannel, international wine specialist.
"We have started to execute our plans at pace and the board has decided that now is the right time to establish the leadership team for the future.
"Nigel has made a huge contribution to Majestic's success during 13 years with the business. I personally thank him for his hard work and wish him well for the future.
"I'm delighted that we have identified a worthy successor in James from within our existing management team.
"Having worked with James throughout the acquisition process the board is confident that he has the right financial skills, industry knowledge and international experience to help lead us through the next phase of our development."