Dixons president Lord Kalms has led tributes to his longstanding former lieutenant Mark Souhami, who died last month.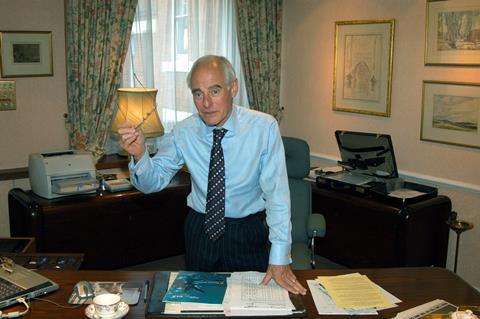 Alongside Kalms, Souhami played a key role in building Dixons into an electricals powerhouse over a period of more than 30 years, rising to become deputy chairman after joining in 1970 as advertising director.
Kalms told Dixons staff: "He made a major contribution to the company's success and was chief executive for many years before becoming deputy chairman.
"Mark was a great personality. He was a small, dapper man with a highly charged and active personality, a great showman with a very sharp mind and a great retailer's instinct.
"We met virtually every day that he was with the company and his vision, energy, insight and commitment were his great gifts to Dixons.
"Mark had a terrific sense of humour which fitted in perfectly with the Dixons' self-deprecating style. Mark was a one off.
He said that in business terms, Souhami "will be missed by many, but the most by me".
"Mark leaves a great legacy of which all at Dixons are the beneficiaries," he added.
Analyst Nick Bubb knew Souhami well during the 1980s and 1990s. He said: "I always saw him as Stanley Kalms' alter ego, as they shared a common vision of the importance of having a competitive edge in business and they formed a great partnership."
In the late 1980s Dixons and Kingfisher - then known as Woolworths - engaged in infamous battle during which each tried to take over the other. The ferocity of the fight between the pair went down in retail history.
Bubb said: "My strongest memory of Mark is listening to him in 1986 talk enthusiastically about the logic of 'Operation Ramrod', the ultimately unsuccessful plan to insert Dixons and Currys stores into Woolworths' surplus space."
Souhami was also an advocate on behalf of the wider retail industry, spending time as chairman of the British Retail Consortium.
He had been ill for some time and was 78 when he died. He is survived by his wife Maggie and daughters Charlotte and Emma.