Guy Colleau, operations director for 'big box', has left the business without a job to go to
Allain Souillard, operations director for 'medium box', has retired
Comes at a time of upheaval in the DIY sector as Wesfarmers prepares to take on UK DIY through a renewed Homebase
Kingfisher has suffered the departure of two senior directors prompting a restructure of the top team, Retail Week can reveal.
Guy Colleau, operations director for 'big box', which comprises the B&Q, Castorama and Koçtaş brands, and Alain Souillard, operations director for 'medium box', have both stepped down from their roles.
They were integral to the DIY giant's new structure, unveiled by Kingfisher chief executive Véronique Laury less than a year ago. Colleau and Souillard were two of three new operations directors that reported directly to Laury under the new structure.
The departures have prompted a rethink from Kingfisher, the third-largest DIY retailer in the world, and Colleau and Souillard's roles will now combine into one, with the chiefs of the operating companies, such as B&Q and Castorama, reporting into that person.
Steve Willett was the third operations director alongside Colleau and Souillard. He retains his position of operations director omnichannel, with Screwfix's chief reporting into him. He also retains his role as chief digital and IT officer.
The departures have emerged two days after Retail Week revealed that Kingfisher rival Homebase's entire executive team had been cleared out by new owners Wesfarmers, as the two big players prepare to go toe to toe.
A Kingfisher spokesman said: "Having completed more work on our One Kingfisher plan we have decided that it will be more relevant for the future to bring all our retail operations together with a single executive responsible for them. We will make a further announcement about this in due course."
Organisational shift
Laury unveiled her vision for Kingfisher on March 31 last year, when she was new in her role. At the time she said the leadership changes were designed to create a "single, unified company".
Colleau, Souillard and Willett were positioned between Laury and the operating company chief executives, effectively demoting the latter roles. Following the restructure last year Kevin O'Byrne, then B&Q chief executive, left the business. He was unveiled as Poundland's chief executive this week.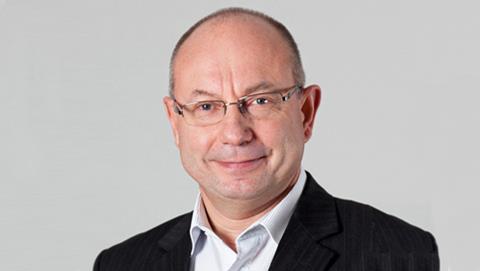 Colleau was formerly chief executive of Castorama, where he was Laury's boss when she was commercial director at the French DIY business. It is thought he left last month without a job to go to.
It is thought Laury had asked the leadership team to commit to the next five years to see through her strategy, and that Colleau opted to leave the business.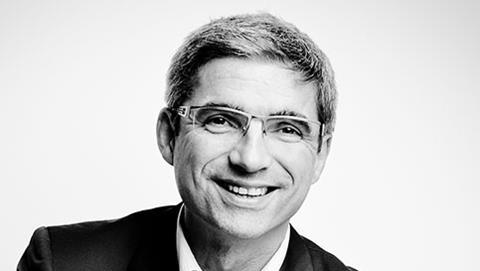 Souillard was previously Brico Dépôt's international boss. It is believed he retired in February aged 62. Retail Week understands he will advise Kingfisher on a consultancy basis.
It has also emerged that Chistophe Mistou, group commercial sourcing director at Kingfisher, left last month to become the chief executive of Mr Bricolage. Kingfisher came close to acquiring Mr Bricolage last year before the deal unexpectedly fell through.
Laury last year said she hoped the changes would "unlock our potential".
She said: "It is clear to me that we need to organise ourselves very differently.
"This will involve taking what is essentially a locally managed set of businesses and creating instead a single, unified company where customer needs come first. The first step in developing this new organisation is the creation of a new, international leadership team with more focused cross-company roles."
Senior appointments
Laury has made some key hires in the last 12 months to bolster the management team.
She hired Ikano group chief executive and former Ikea executive Arja Taaveniku last May as chief offer and supply chain officer.
In October former Morrisons director Emily Lawson joined Kingfisher as its chief people officer, resulting in a majority female board, alongside Laury, Taaveniku, Willet and chief financial officer Karen Witts.
The retailer also poached McDonald's executive Pierre Woreczek to fill the newly-created role of chief customer officer. He started this week.