John Timpson, Malcolm Walker and Belinda Earl were among the retailers on the Queen's Birthday Honours list.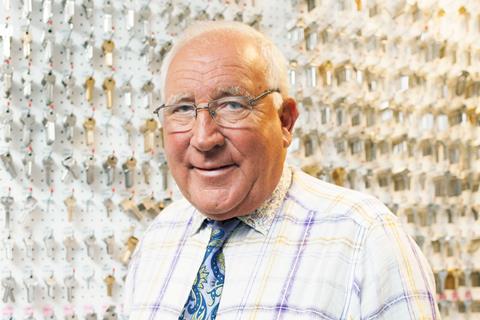 Timpson was awarded a knighthood for services to both business and fostering. He and his late wife Alex fostered more than 90 children during their marriage.
Iceland founder Walker was knighted for services to business, entrepreneurship and charity. He said: "I am stunned and delighted to receive this great honour – and thank all the many thousands of past and present Iceland colleagues who have helped me to achieve it.
"My life has been devoted to entrepreneurship and retailing, both of which make a vital contribution to the UK's economic wellbeing - by generating wealth to fund public services and support good causes.
"I am especially proud of everything Iceland's Charitable Foundation has done in funding the vital research that will ultimately deliver a cure for dementia.
"I am also particularly pleased to receive a title I can share with my dear wife Rhianydd. She would be quietly proud to be called Lady Walker though I'm sad that her illness means she will never be aware of it."
M&S style director Earl was awarded an OBE for services to retail. Earl was formerly chief executive of Debenhams and made history by becoming the first chief executive of a listed company to take maternity leave.
Westfield co-founder and chairman Frank Lowy was also knighted. The Israeli-Australian businessman said that he felt "humbled" by the award and that Westfield's UK staff should share the recognition given to him.
He said: "No individual alone can achieve the things we have in London.
"Our first centre in London was opened on the eve of the Global Financial Crisis in 2008 yet has thrived ever since.
"Our second centre at Stratford City played a key role in the development of the site for the 2012 London Olympics and has been a catalyst for the rejuvenation of the whole of east London and now serves as a major community and job-creation centre.
"We look forward to advancing our planning application for a new centre at Croydon and to further investment and job creation in the future."