Greg Wasson, president and chief executive of US drugstore giant Walgreens, is preparing the company for one of the largest mergers in recent years.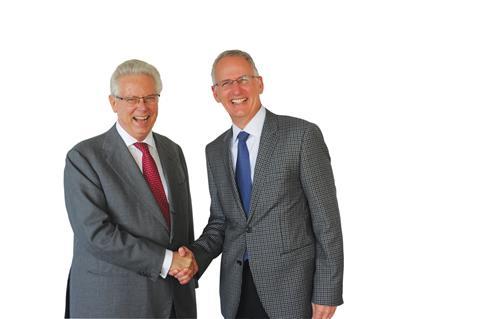 The window to buy the remaining 55% of Alliance Boots opens in February 2015 and there was speculation this week that the deal could come sooner. Walgreens is reportedly considering moving its base to the UK in a bid to save tax.
One might expect Wasson to seem overtly ambitious. But if anything he is modest and has said before it was never his grand plan to become the boss.
"It wasn't the job I wanted from day one," he told Chicago Magazine just before the Alliance Boots deal. "It just so happened I ended up in the position. I just stuck to what I'd done, doing my job as chief operating officer. If I was the right guy, they'd choose me, and if not, so be it."
Wasson was chosen, and has led the group since 2009. He is a lifer at Walgreens, having started his career as a pharmacy intern in 1980 while he was still a student at Purdue University's College of Pharmacy in West Lafayette, Indiana.
A rapid rise up the ladder followed and within five years of graduation he had shown his talents by managing a number of Houston Walgreens stores before he was made district manager in 1986 at the age of just 27.
Wasson has admitted that it wasn't always easy managing his teams at such a young age, when some store managers had been working longer than he had been alive.
Now aged 55, Wasson is heading the publicly listed pharmaceutical retailer, which made record sales of $72.2bn (£42.8bn) in its last set of full-year results.
His impressive record will be further cemented if he pulls off the merger with Alliance Boots, making it the leading pharmaceutical wholesaler and retailer in the world.
The deal comes after a run of acquisitions, a growth strategy also used by Alliance Boots boss Stefano Pessina.
Prior to the Walgreens-Alliance Boots deal Wasson bought New York pharmacy chain Duane Reade in 2010 for $1.1bn (£653m). and then in 2011 bought Drugstore.com for $429m (£254m) in an attempt to grow Walgreens' online presence.
Not all Walgreens investors were pleased with the plan to merge with Alliance Boots – some thought it would be a risky bet and Walgreens' share price fell 10% within a day of the deal being unveiled. It has since recovered showing investors' confidence in the deal.
The merger, which began in 2012, started with Walgreens making an initial investment of $6.7bn (£3.98bn) in cash and stock for 45% of Alliance Boots. It will then pay $9.5bn (£5.64bn) in cash and stock for the remaining 55% by the time it merges fully. The merger is on track and has realised synergies ahead of expectations.
Wasson hopes that Alliance Boots' knowledge of front-end pharmacy retail and health and beauty knowhow will set Walgreens up for the next 10 or 20 years.
Despite his modesty, Wasson is obviously very driven and lives and breathes Walgreens. He has been known to send emails to his team past midnight and his reading choices don't tend to stretch further than biographies about successful politicians or business leaders, or healthcare non-fiction titles.
With such a huge group to manage, Wasson has time for little apart from his wife Kim and two daughters.
But if he delivers his dream to help customers live longer and healthier lives by offering them more accessible healthcare, Wasson should have more time to catch up on the less pressing items on his agenda.
A life at Walgreens
2009 to present - Chief executive
2007 - President and chief operating officer
2005 - Executive vice president
2004 - Senior vice president
2002 - President of Walgreens Health Initiatives
2001 - Vice president and executive vice president of Walgreens health initiatives
1999 - Regional vice president of store operations
1986 - District manager
1980 - Intern