JD Sports raised eyebrows last week when it revealed the immediate departure of its chief executive Barry Bown and said it had no plans to replace him.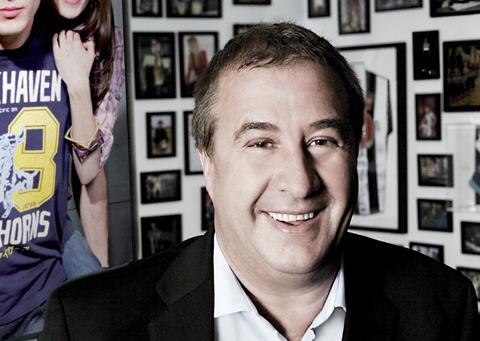 However, while the news surprised most quarters – JD had not given the market any prior warning that the boss was leaving – there was one reason why the exit did not send the usual shockwaves that a departure of its kind can cause: Peter Cowgill.
The retailer's powerful and straight talking Lancastrian executive chairman has had his hand on the tiller all along, despite Bown's undeniable influence after being with the retailer for some 30 years.
N+1 Singer retail analyst Matthew McEachran says: "Cowgill was already effectively CEO of JD Sports. The leadership from the top has come from him. He's kept control of the business and made lots of progress in terms of acquisitions.
"Barry has been there for a very long time and done a lot of years; this announcement is more about evolution of the internal structure than anything, and the reaction from the shareholders backs that up".
Speaking to Retail Week after revealing Bown's departure on Friday, Cowgill was typically bullish. Bown's exit, he said, had been anticipated, and planned for.
He said: "Barry has been playing a lesser role in the business for the last couple of years while we developed the senior executive team. There are people coming through who can fulfil many of the functions he may have undertaken."
The fact that by Monday morning the share price had risen by just under 4%, despite the fact that JD is not planning on appointing a successor, shows that the City has confidence in the remaining leadership team, led by Cowgill.
Perhaps that's because Cowgill has plenty of confidence himself. Asked when, if at all, his group would be looking for a new chief executive, he said: "It's not something we desperately need. We're a well-oiled machine".
Known for his larger-than-life, charismatic yet blunt character, Cowgill has made his mark on JD, at first as its finance director. A trained accountant, he is in fact still a senior partner of Bolton accountancy firm Cowgill Holloway, as well as being chairman of United Carpets.
He held the finance director role when JD floated in 1996 and left the business in 2001 before being wooed back by JD's founders John Wardle and David Makin in 2004.
In his 10 years as executive chairman, the Manchester United fan has taken JD through some tough but transformative times. The key theme for his de facto leadership has been acquisition.
Through a number of takeovers ranging from the small to the major, the group has gone from running 357 stores when Cowgill took over, to a peak in 2012 of 919, and achieved international expansion in the process.
Immediately after the accountant was appointed, JD added sports chain RD Scott with its 23 stores, followed by Allsports the next year after it fell into administration. Smaller deals followed, including the acquisition of 14 airport stores from Nike and Quicksilver franchise operator Hargreaves.
The 2007 buyout of the 40-store fashion chain Bank was a clear sign that JD had ambitions to be more than just a sports group.
Far from stemming JD's appetite for acquisition, the post-2008 downturn sharpened it. The collapse of some big retail names both in the UK and abroad, including rival JJB Sports, was the opportunity the retailer was waiting for to increase its presence both at home and away.
Companies including Tessuti Group, Blacks Leisure, Ark, Cecil Gee and French sports chain Chausport have all been brought into the stable, amid a wave of takeovers which have given the JD fascia a presence in France, the Netherlands and Germany.
There is no doubt plenty more to come from Cowgill, and now he is officially captain of JD, all eyes will be on him as the retailer continues to battle for supremacy with arch rival Sports Direct.
JD Sports' long-serving boss Barry Bown exits after 30 years
1

2

Currently reading

In the news: JD Sports executive chairman Peter Cowgill profiled