Private investment firm Yucaipa acquired Tesco's US operations Fresh & Easy last week. Retail Week profiles Yucaipa's billionaire owner Ron Burkle.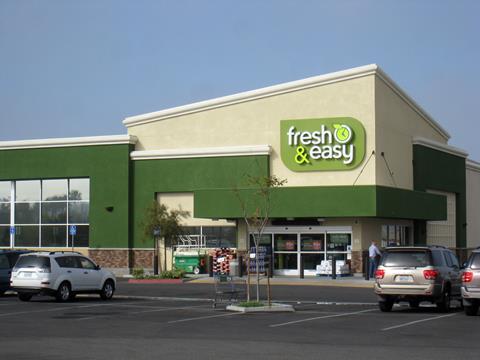 Ron Burkle, once known as a billionaire playboy friend of Bill Clinton, is the new owner of Tesco's former US grocery arm Fresh & Easy. His private investment company, Yucaipa, bought the business last week.
Despite his liking for the high life, Burkle is a shrewd investor. He primarily ploughs his cash into companies that support the food trade in fields such as logistics, cold storage and food safety, but he's also backed technology ventures including Airbnb, Foursquare and Relativity Media.
He is a keen ice hockey fan and owns a stake in the National Hockey League's Pittsburgh Penguins.
The self-made billionaire, who ranks the 437th richest man in the world according to Forbes, has now turned his attention to Fresh & Easy, launched under former Tesco chief executive Sir Terry Leahy.
Fresh & Easy suffered from lack of scale and the wider economic problems associated with the sub-prime crisis, and that led to an exit that left Tesco with costs of more than £1bn.
Now Burkle hopes to work his magic after Yucaipa acquired 150 Fresh & Easy stores as well as its Riverside distribution and production facilities, saving 4,000 jobs. Tesco will also lend Yucaipa £80m, secured against the facility. Burkle is understood to want to keep the chain going and develop it as a convenience store group.
Burkle started his career as a stockroom boy at 13 at Stater, his father's grocery store in Pomona, California.
Years later, after dropping out of California State Polytechnic University, he returned to Stater and moved up the management ranks. He assembled a group of investors to make a bid when the parent company decided to sell the chain in 1982. The board rejected it as too low and fired him. "I felt pretty horrible," he said in an interview with Bloomberg in 2010.
"My dad had worked there almost his whole life. It was the only place I had ever worked. I thought it was a once-in-a-lifetime opportunity to own a company, and I'd missed it."
But in 1986 he formed Yucaipa, which is based in Los Angeles. He now has an estimated net worth of $3.1bn (£1.94bn), according to Forbes.
It is understood Yucapia has completed more than 40 mergers and acquisitions worth at least $30bn (£18.8bn), which have included buying and selling supermarket chains such as Jurgensen's and Ralphs.
One of his biggest deals came in 1998 when he sold the Fred Meyer chain to Kroger in a deal valued at $13.5bn (£8.5bn).
Along with the deal came fame and Burkle counts ex-US president Bill Clinton as a friend. The pair met and became close friends when Clinton was Arkansas governor and Burkle, a social liberal and fiscal conservative, regularly held political fundraisers. Clinton was an adviser to Yucaipa for five years after he left the White House and Burkle was introduced to many high-powered figures. However, it also meant Burkle was closely scrutinised. "If someone wanted to embarrass [Clinton], I got thrown in it, too," Burkle told Bloomberg.
It is understood that the pair have now distanced themselves from one other.
Burkle's keen business sense continued and when the recession hit in 2008 he saw an opportunity to buy "phenomenal brands at ridiculous prices".
In 2008 he bought Whole Foods' stock and got close to a 10% stake before selling it as the price recovered. According to Yucapia, its return on the investment was almost 200%.
Meanwhile, Burkle looked to Barnes & Noble, seizing the opportunity to strengthen the company as ebooks became a bigger threat.
He started buying into the retailer with a view to taking a significant stake, but in 2010 he made an unsuccessful fight for seats on the board after chairman Leonard Riggio acted to stop any shareholder buying more than a 20% stake.
More recently Burkle has been hit by the 'pink slime' scandal in America as one of Yucaipa's companies, AFA, a ground meat processor, filed for bankruptcy. It blamed the US media for its negative portrayal of a meat filler made up of boneless beef trimmings dubbed pink slime.
While Tesco suffered in the US, it is Burkle's playground. If anyone can make it work perhaps it's him.