B&Q has appointed a marketing boss whose colourful career includes creating Orange, a bomb scare at Virgin Atlantic and getting 118 118 out of the blocks.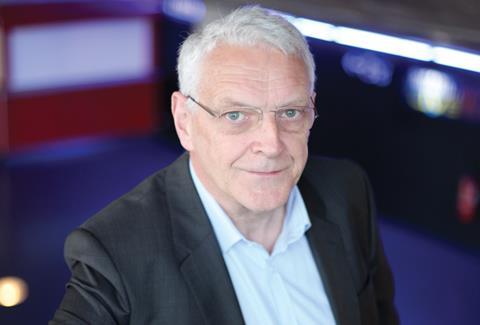 B&Q's new customer and marketing director, Chris Moss, is a revered leader in the marketing world. Not only did he create the Orange brand and help Virgin Atlantic soar into international markets, but he built up the mustachioed 118 118 business here and overseas.
But the clean-shaven, self-proclaimed agent provocateur is now entering new territory: working in retail for the first time. He is charged with hammering home the B&Q offer to consumers. It is an area that has been neglected since former marketing boss Katherine Paterson left the retailer over a year ago and was not replaced.
But Moss enjoys a challenge and his customer-focused marketing experience in both airlines and telecoms will fit in well with the retail sector.
B&Q owner Kingfisher certainly thinks so. Its group chief executive Ian Cheshire last week said: "We needed a refocus on marketing. Chris Moss is a class act, really experienced and will get us back on the front foot."
Moss said: "B&Q is a great business and a great brand. It's a dynamic business and, for me, a great opportunity."
In his time at Virgin Atlantic, where he worked for seven years from 1985, Moss introduced the concept of 'premium economy', offering travellers better service by installing seat-back TVs and providing on-board ice creams.
His moves created brand awareness for the airline at a time when British Airways was king. Word has it that Moss, in a tongue-in-cheek moment, tried to persuade Virgin Atlantic to call the tariff 'middle-class'. Luckily for the airline, it decided against the idea.
Moss clearly likes to ruffle feathers. He unintentionally made national headlines when he triggered a bomb scare via a marketing campaign to promote the new London to New York flight, which featured the strapline 'two bites at the Big Apple'. After sending out 60,000 apples to customers, one suspicious recipient, a former Territorial Army soldier, called the bomb squad to blow up the package because he believed it contained explosive Semtex, which smells like apple. The buccaneering marketer took learnings from the episode. In an interview in 2004 he said: "Richard Branson thought it was good coverage, but I was annoyed with myself for not thinking it through more carefully. It taught me that you need to think a bit further than five minutes down the line."
Yet this sense of fun seems to run through all of Moss' roles and it is clear that the energetic executive likes to push himself.
After success at Virgin Atlantic, Moss was hungry to be a disruptive force in another market, this time telecoms. He strived to take on giant Vodafone when he helped launch the Orange brand in 1994. Some observers have called both Virgin Atlantic and Orange the most successful business launches in the past 20 years.
His success seems to be based on simplicity. In a blog post last year, Moss said: "When we launched Virgin Atlantic, we had no idea how successful the Virgin brand would ultimately become. Most of the founding team had never worked in the airline industry before and as trite as it sounds we simply set out to create something different, something better, the sort of service we would actually want to travel on."
Moss then went on to lead a business that launched one of the most memorable marketing campaigns in recent years. He was appointed chief executive of directory enquiries firm The Number in 2002, which operates 118 118, transforming the business from a market entrant to a market leader.
He is credited with growing the company from five employees to 5,000, attaining a billion-dollar valuation and leading the successful international roll-out and localisation into France, Switzerland, Ireland and Italy.
Moss worked seven days a week and travelled the world, but did not let the demanding job get the better of him. He said in 2004: "The adrenalin keeps you going. The past year alone has been the most amazing fun."
Kevin O'Byrne, chief executive of B&Q and Koçtas, said: "His skills on customer insight and brand building will be fantastic for B&Q."
Moss' stellar CV also takes in the brand merger of Lloyds Bank and TSB as well as the switch from On Digital to ITV Digital, including the development of the hugely successful 'Al and Monkey' launch campaign.
B&Q has been on the hunt for a top-notch marketeer since last year. Now it has its man it will be fascinating to watch him go to work using his much-admired creative toolkit.
Career highlights
March 2007 to present FA Moss, chief executive
May 2010 to January 2011 Truphone, chief brand and marketing officer
November 2007 to May 2010 KGB, latterly chief brand officer
2002 to 2005 The Number UK, chief executive
2000 to 2001 ICO Global Communications, director of marketing
1995 to 1998 Lloyds TSB, brands director
1993 to 1994 Orange PCS, director of marketing and brand
1985 to 1993 Virgin Atlantic Airways, marketing director